Good things come to those who wait for ! This adage, the Bugatti customer who spent some 11 million euros (excluding taxes) to buy La Voiture Noire has probably repeated it more than once in the last two years! In addition to a well-stocked wallet, it is an understatement to say it, he has needed a lot of patience since the presentation of this unique Bugatti in March 2019 at the Geneva Motor Show.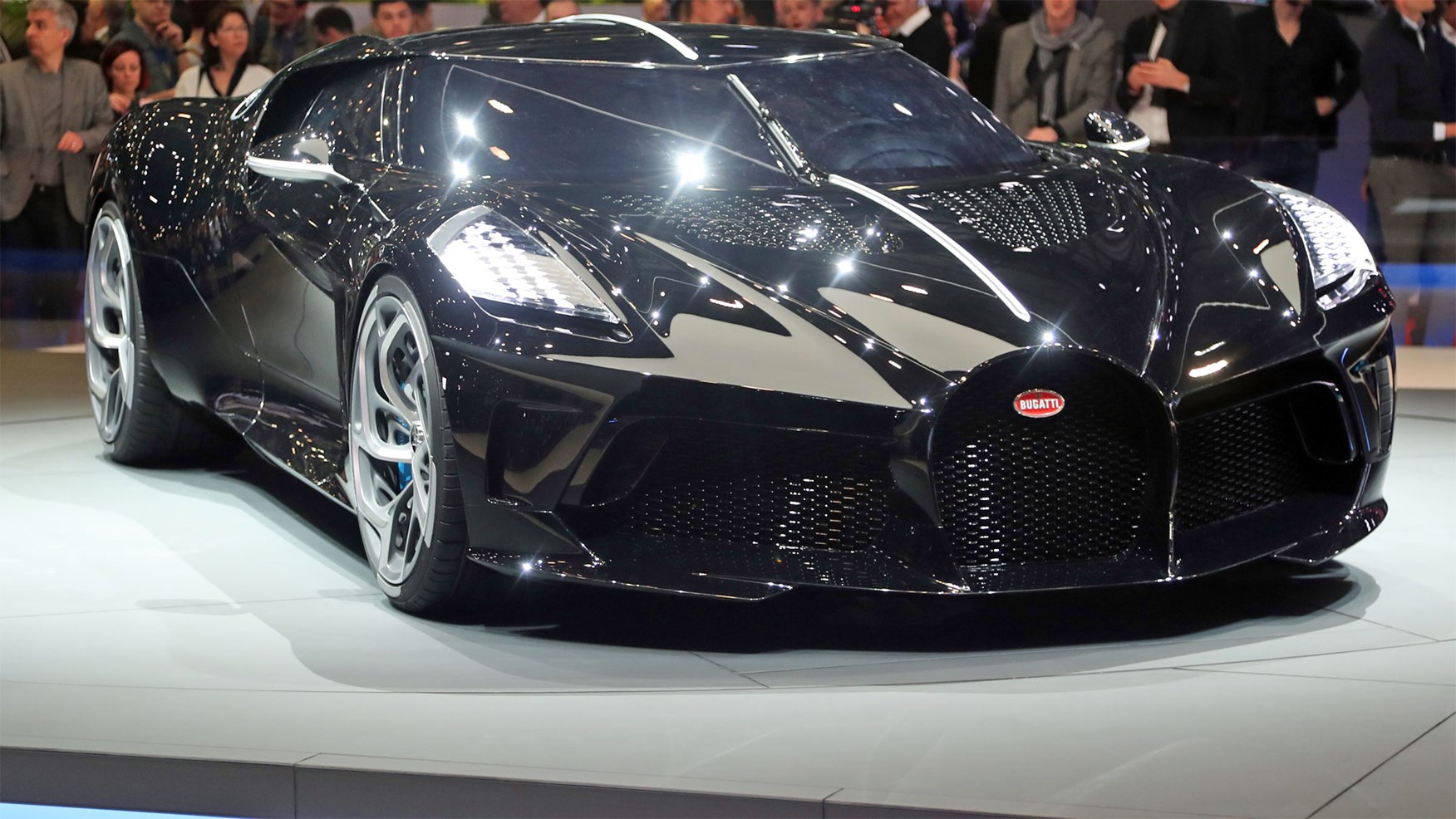 Moreover two years ago, La Voiture Noire which had made the trip to the shores of Lake Geneva was none other than a real-size, remote-controlled, and electric model. But as we have been presenting for a few weeks, the definitive version of La Voiture Noire has just been revealed. Finally !
After being able to see the hypercar on the road , then on the track , and finally a series of teasers announcing an imminent reveal, here is this La Voiture Noire (yes, it's weird to say/read/write) strikes a pose in its final dress in the alleys of the Château Saint-Jean de Molsheim, between the historic building and the manufacturing workshops from which all modern Bugattis come out.
"The definitive version of La Voiture Noire proves once again that we design the most exclusive hyper sports cars in the world," explains Stephan Winkelmann, President of Bugatti. "Thanks to the use of an intense black carbon coating, the coupé and its sculptural lines embody elegance itself. The Grand Touring model par excellence, the result of a vision that has become reality. It is a unique project which represents all the creativity and inspiration of Bugatti."
This tribute to the Bugatti Type 57 SC Atlantic, designed by Achim Anscheidt, the brand's design director, is minimalist with "light" lines and above all no prominent spoiler at the rear like on some other Chirons. We will obviously note many nods to the historic vehicle, such as this central line spoiler or the six exhaust outlets.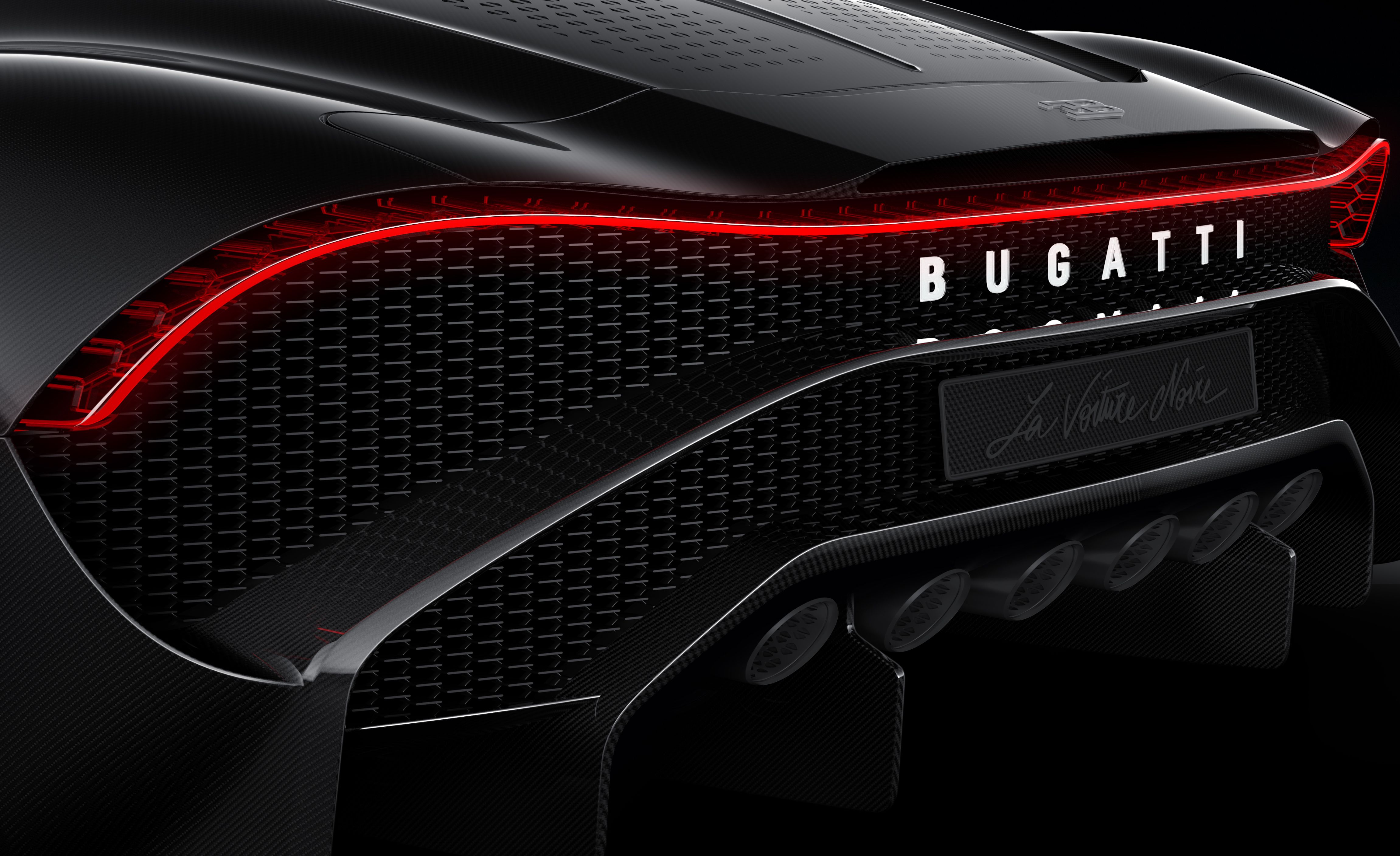 Aesthetically, and as mentioned by the boss of Bugatti above, La Voiture Noire sports a carbon coating protected by a transparent varnish called "Black Carbon Glossy" which has the particularity of producing almost no reflections. The headlights consist of 25 light elements on each side, milled one by one. The grille was 3D printed. At the rear, it is the headlight formed by a line over the entire width that catches the eye, equipped for the first time with a one-piece strapping, without intermediate joint.
Inside, Bugatti tells us, in the absence of photos, of Havana-brown full-grain leather, with polished and turned aluminum inserts on the center console and a pink wooden gear lever.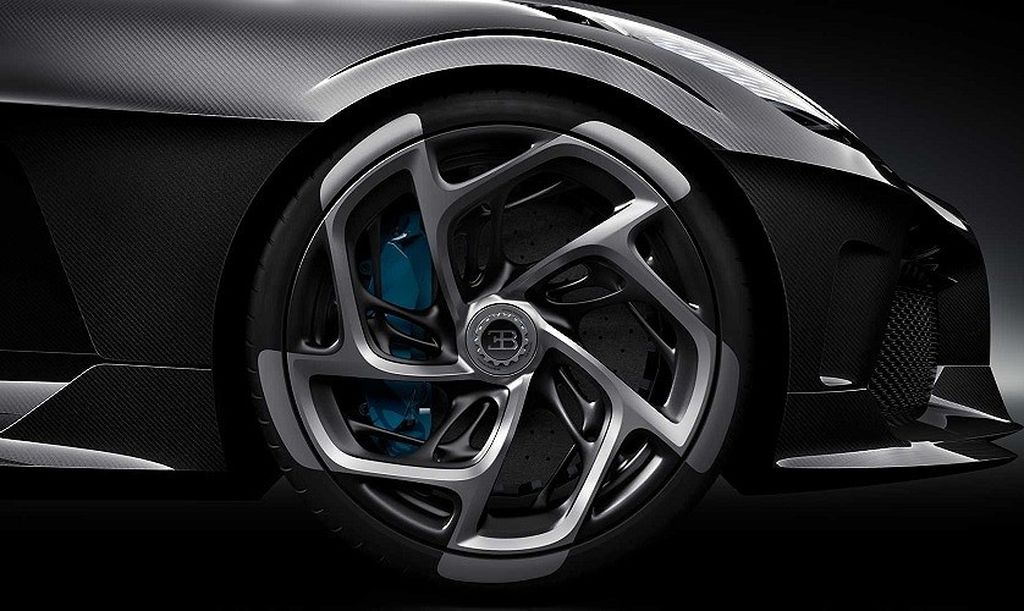 "Although La Voiture Noire is a unique piece, we worked for two years on a prototype which allowed us to design and test it in all areas, for example road behavior and safety, so that it could be certified," says Pierre Rommelfanger, head of bodywork construction projects at Bugatti.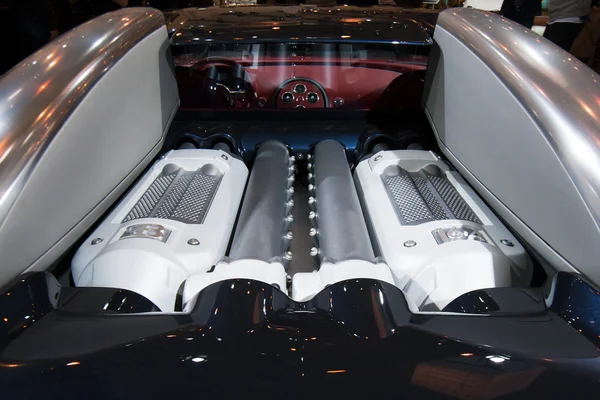 No technical details are specified on this Bugatti La Voiture Noire, except that its wheelbase is longer. We obviously find in this Grand Touring hypercar the W16 8-litre quad turbo from the Chiron, developing either 1500 horsepower as on the "classic" Chiron, or 1600 horsepower as on a Chiron Super Sport 300+.