The 1966 Pontiac GTO, which was a collaboration of three Pontiac Division engineers, the most famous being John DeLorean had controversy written over it. DeLorean named it for a Ferrari car which didn't set well with automotive purists. But American's first "muscle car" sold well until the Fed started to meddle with the automotive industry with their restrictive car mandates.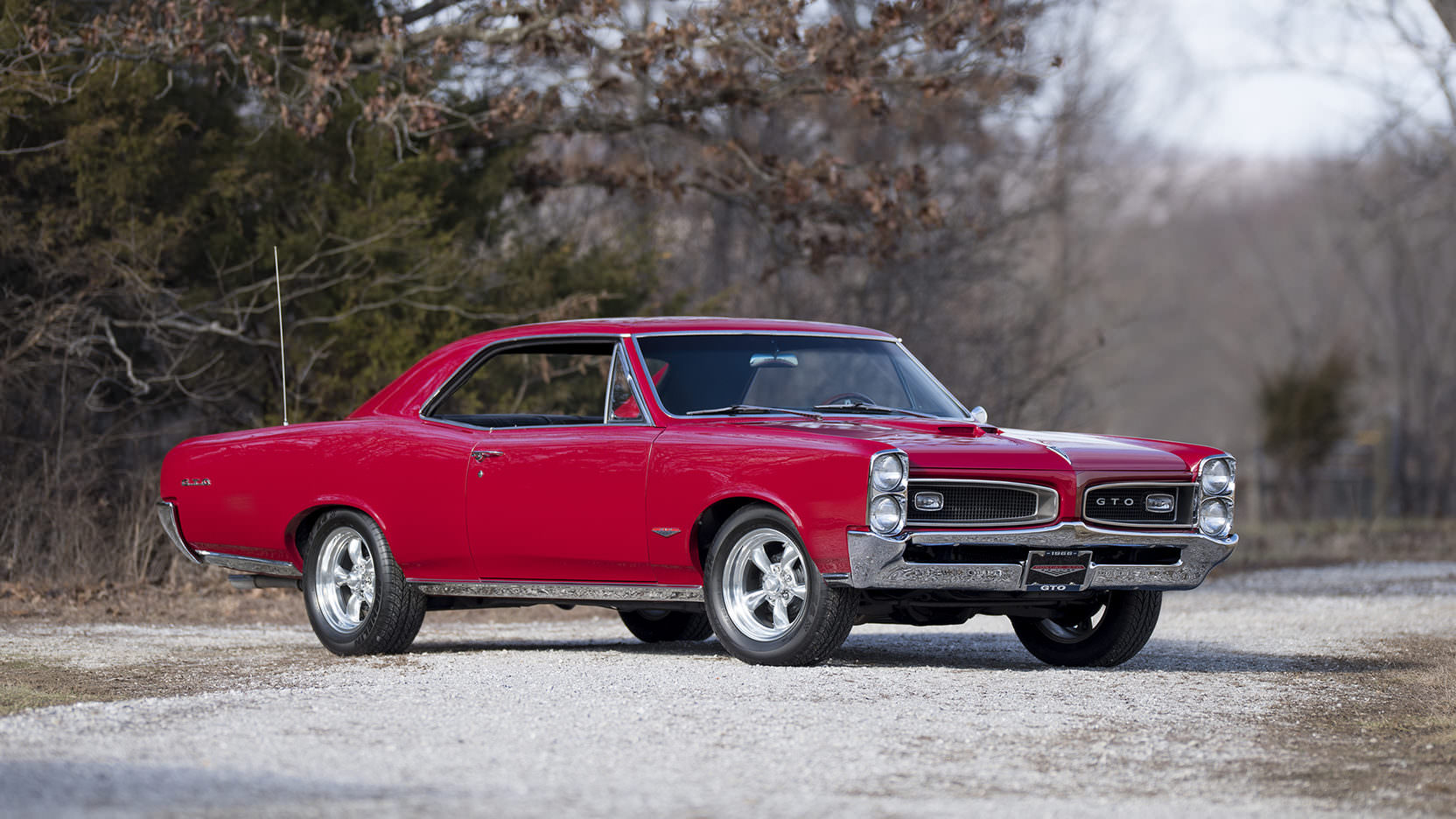 The car was a lightweight-body Tempest compact with heavyweight engine, a 389cid Pontiac V8 from the Pontiac Catalina and Bonneville. With beefed up brakes and suspension and three two-barrel carburetors, sales reached a peak of 95,000 units mainly to power-hungry young drivers who were barely into their third decade of age and who called their car the "goat".
Features included turn signals in the grille that were meant to copy Europe-made cars, stacked headlights that were retained until 1970, heavy-duty shocks and springs, along with a stabilizer bar, kicked-up rear fender, and a slightly tunneled back light. Interior features included ashtray lights, cigarette lighter, carpeting, and a power top for convertibles.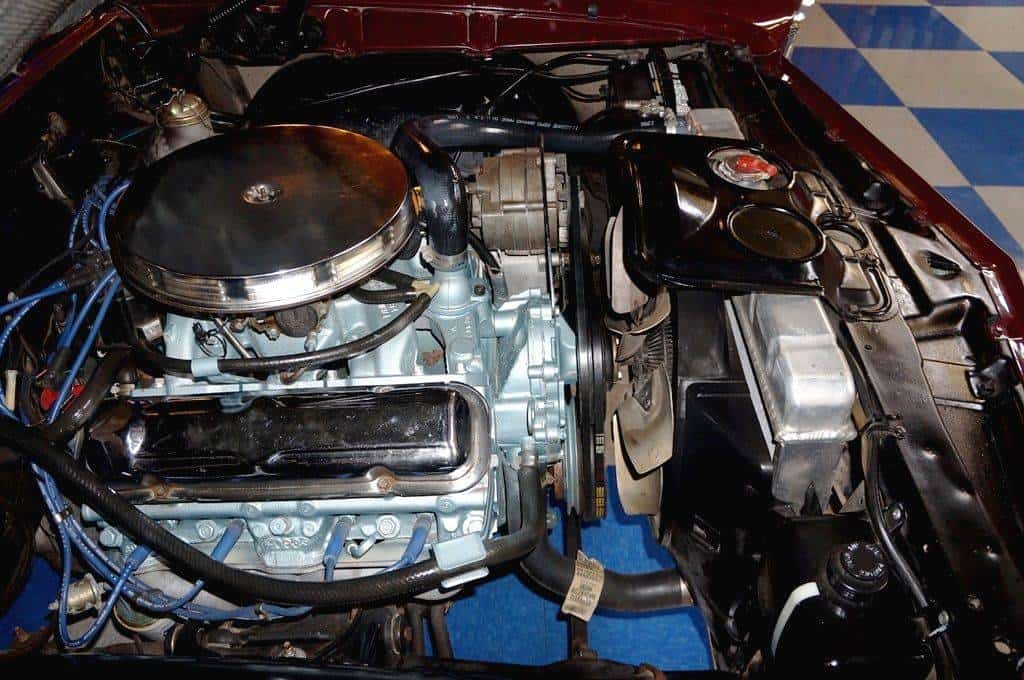 Options for the interior included Rally Cluster gauges, close-ration four-on-the-floor, center console, walnut grain dash insert. Options for air-conditioning and power steering could set up buyers $343 and $95 respectively. The base 335 bhp could be pushed out to 360 bhp for an extra $116.
In 1964, Pontiac designers debuted the GTO, with a package of options for the Pontiac Tempest, whose goal was to appeal to younger buyers and sell more cars. Created for the performance-oriented customer, the GTO was fitted with a powerful Pontiac 389, a three-speed (optional four-speed) manual transmission with Hurst shifter, firmer suspension, special badging, and upgraded wheels.
The result was one of the fastest American production cars of its time and often credited with ushering in the memorable muscle car era. The GTO became a standalone model in 1966, with more distinctive styling to support building sales. During the next eight years, styling and performance options evolved , selling Pontiac's performance image to the public, hungry for performance cars.