In 1956, the 'Loewy Coupes' evolved into the Hawk series consisting of the Flight Hawk (coupe with Champion 6), Power Hawk (coupe with 259 CID V8), Sky Hawk (hardtop with 289 CID V8), and Golden Hawk (hardtop with 352 CID Packard V8).
Although the Golden Hawk was the most powerful, the big Packard engine made it perilously nose-heavy.
The next-in-line Sky Hawk was much lighter and had much better handling.
In 1957, the Golden Hawk got a supercharged Studebaker V8, just as powerful as the Packard engine but much lighter.
The three other Hawk models were dropped and replaced by a single model, the Silver Hawk.
Compared to the Golden Hawk, the Sky Hawk had less chrome trim, a slightly less luxurious interior, and was devoid of tail fins.
The President's 289 cubic-inch V8 engine had overhead valves, a cast-iron block, solid valve lifters, and five main bearings and delivered 210 horsepower at 4,500 RPM.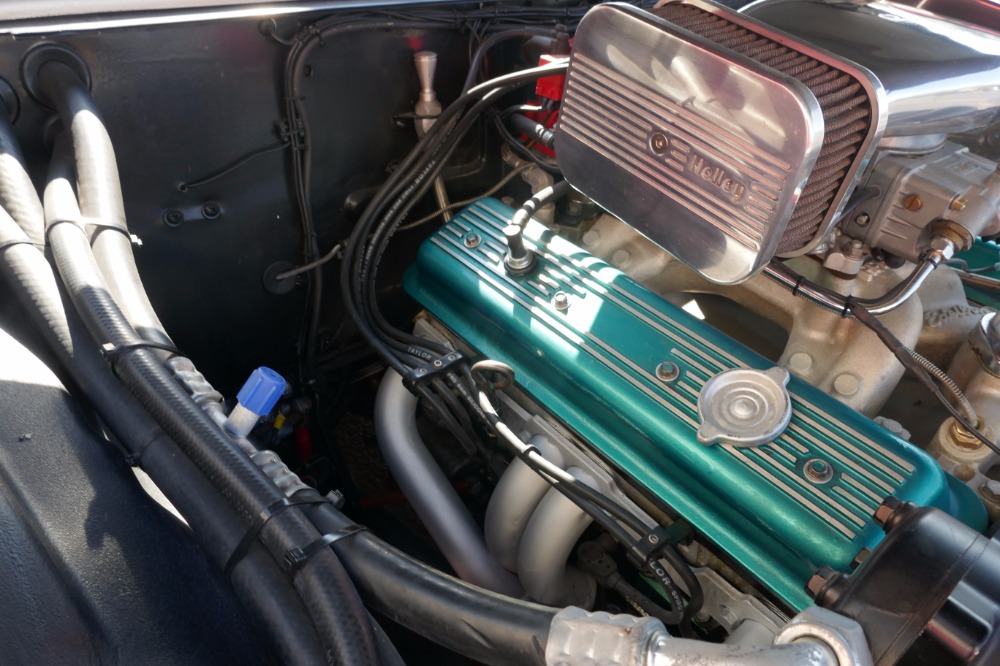 Studebaker built 3,050 examples of its Sky Hawk in 1956, which made up approximately five percent of Studebakers total production. Additionally, 4,071 of the Golden Hawk were built in 1956.