The 1956 Plymouth Belvedere 2-Door Hardtop is an American classic car that holds a special place in the hearts of many car enthusiasts. It was produced by the Plymouth division of the Chrysler Corporation from 1954 to 1970, and was known for its sleek and stylish design.
The Belvedere was powered by a V8 engine that delivered impressive performance for its time, with a top speed of around 100 miles per hour. It also featured several innovative features, such as push-button transmission controls and air suspension.
The 1956 model year saw a redesign of the Belvedere, with a new, more angular look that was inspired by the popular "Forward Look" styling of the time. It also featured a longer, lower profile and chrome accents that added to its overall aesthetic appeal.
One notable aspect of the 1956 Plymouth Belvedere is its connection to American history. In 1957, a Plymouth Belvedere was buried in a time capsule in Tulsa, Oklahoma, as part of the state's centennial celebration. The time capsule was opened 50 years later, in 2007, and the Belvedere was found to be in remarkably good condition, despite being buried underground for five decades.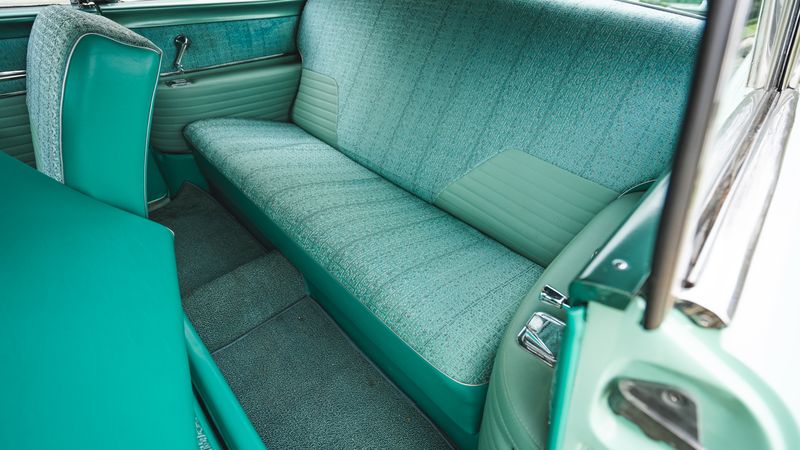 Today, the 1956 Plymouth Belvedere 2-Door Hardtop remains a highly sought-after classic car, with collectors and enthusiasts alike admiring its unique style and impressive performance. Its legacy continues to live on, and it remains a symbol of American automotive history.