The Fireflite was introduced in 1955 as DeSoto's flagship model. It was wider and longer than previous DeSoto models and it came equipped with a V8 engine producing 200 hp when equipped with the 4 barrel carburetor (190 kW) and PowerFlite automatic transmission.
The transmission was operated by a Flite-Control lever located on the dashboard. The 1955 model year was a watershed for DeSoto, as the company unveiled the Virgil Exner-penned "Forward Look" design. The design was a smashing success, nearly doubling DeSoto sales for the year, and it carried through to the end of the company's production on November 30, 1960.
The new high-line car in the 1955 DeSoto lineup was the Fireflite, with a snappy two-tone paint job and a list of features that would make any automaker proud.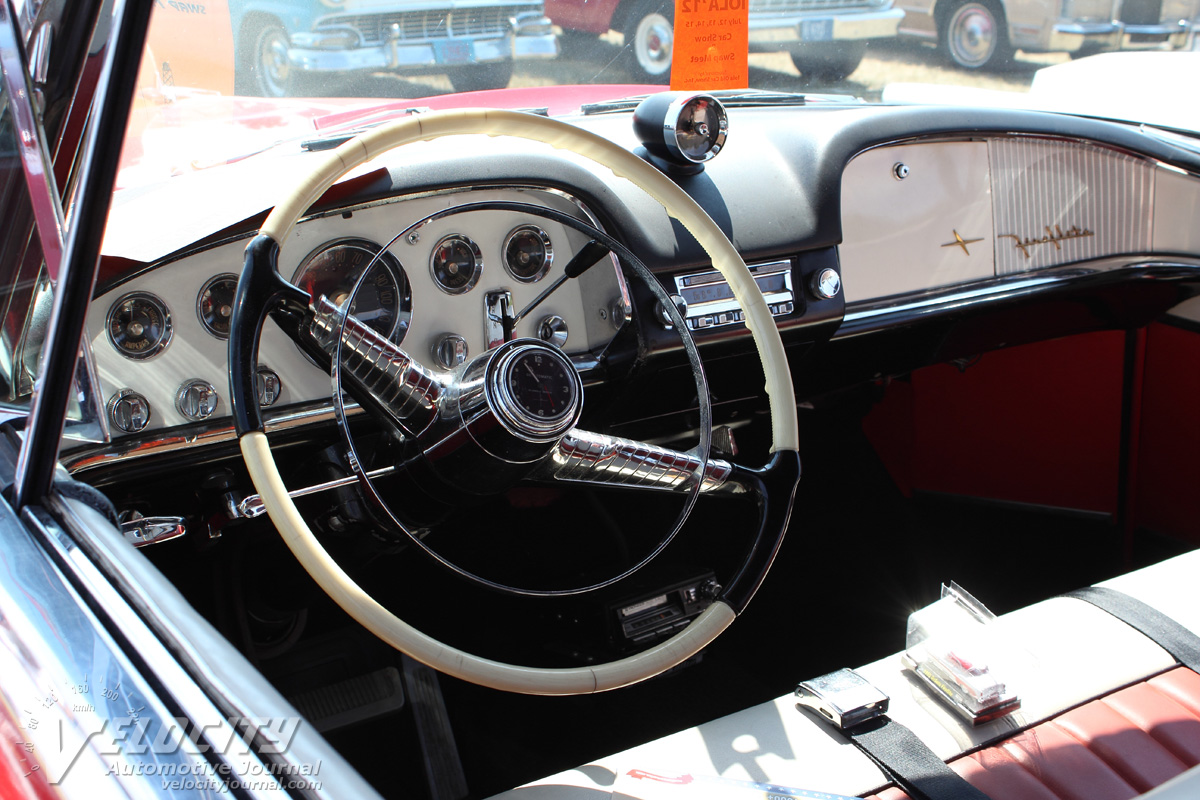 The 1955 DeSoto was more rakish and sporty looking than the standard run of Fords and Chevrolets that year, and the model was graced with an assortment of showy trim pieces.
Bright backswept fender ornaments encompassed the headlights, a large hood ornament sat above the grille, trim adorned the hood line, a chrome-lined color sweep extended the length of the car, more trim was affixed to the lower rocker panel, and V-8 emblems abounded.