Produced from 1939 and after the war until 1951, the 6C 2500 was the last of the famous six cylinder cars first started with the 1928 6C 1500. For this reason, the later 6C 2500s, and especially the elegant Villa d'Este model were considered the end of an era for Alfa, and some call them the last of the great Alfas.
The model was built up from the previous 6C 2300 and retained its all-independently sprung suspension. The 2500 was a faster car and was the first to reach 100 mph thanks to its increased engine capacity and an improved fuel feed.
The pre-war cars could be ordered in several chassis lengths and various stated of tunes: Turismo (87 bhp), Sport (95 bhp), SS or Super Sport (105 bhp) and SS Corsa (125 bhp).
The car was powered by an Inline-6 engine that traced its roots back to the prewar competition models. It was originaly deigned by Vittorio Jano and was reengineered by Bruno Treviso to have a 2443cc displacement, improved cylinder head and a 7:1 compression ratio. The top model was the Super Sport (SS) which had the shortest wheelbase for nimble handling and a tripple carburetted engine capable of 105 bhp. Only a select handful of these Super Sports, as little as four, were upgraded to full Corsa specification.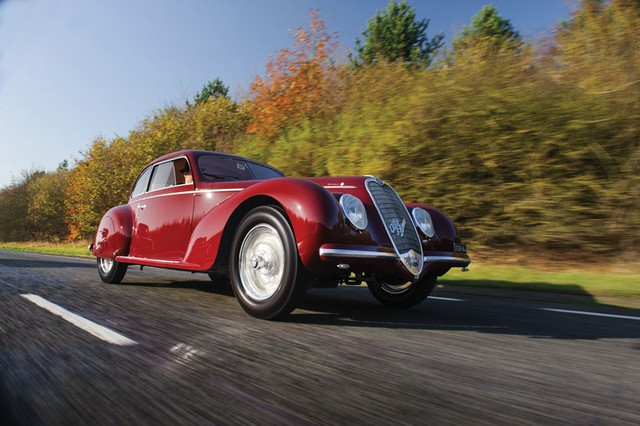 Pininfarina, Touring, Bertone, Vignale, Zagato with many others bodied the 6C 2500, and each gave the car their own style. The Pininfarina cabriolet a particularly glamorous design, having a wide bench seat offering room for three occupants, steering column mounted gear lever and winding side windows. After the war, Alfa Romeo began producing their own bodies, a move which would eventually put an end to the era of custom coach building. Offered as complete cars, the first few bodies Alfa built were the Sport Berlinetta and Cabriolet.
As a racing car, the 6C 2500 SS made its debut by winning the Tobruk-Tripoli coastal endurance race in 1939, and continued its sporting success after the war from 1946 to 1950 with three 6C 2500 Competitziones. Each featured unique aluminum bodies and 145 bhp engines.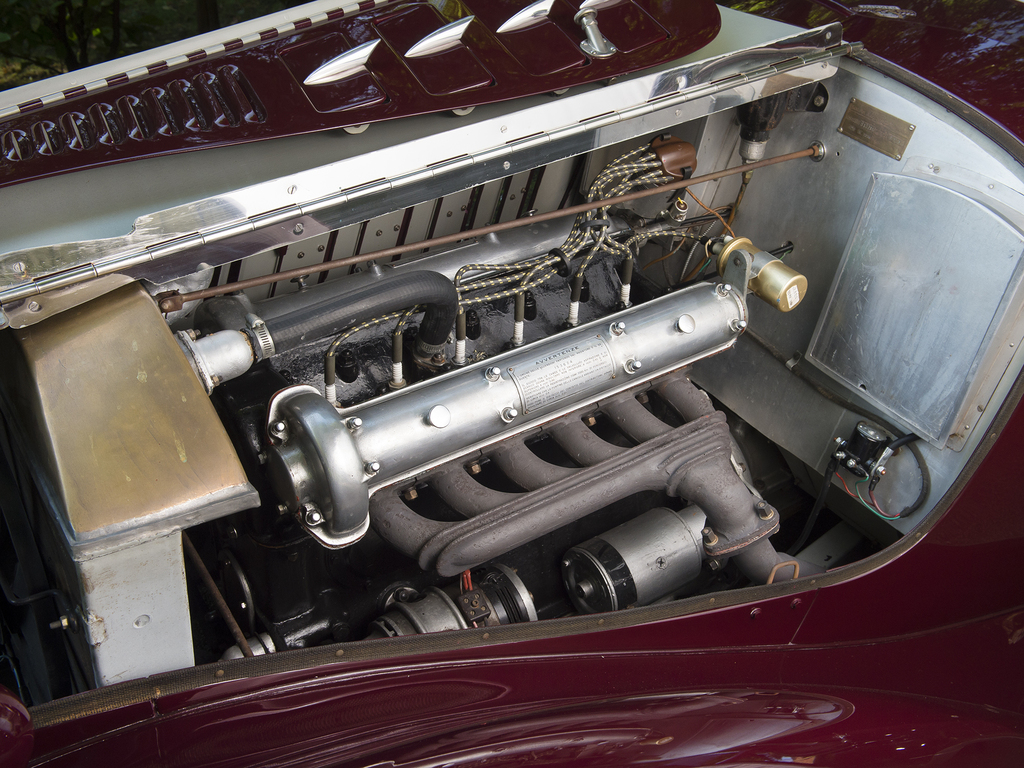 An original sporting version came out in 1946 as one of the first postwar cars nicknamed the "Freccia d'Oro" (the first post-war car). It featured a shortened and rounded rear end following the most advanced aerodynamic concepts of the time.
Very late in the production run, Alfa was very proud to release the Villa d'Este version, named after the car's triumph at the concours with the same name. The V-shaped effect on the bonnet is still reflected in the modern Alfa Romeos of today.
A total of 2800 6C 2500s were made and it was Alfa's most successful model. The specification listed is for that of the SS model.