Cuando los voluntarios de tNR recibieron un aviso de que había gatitos en un tráiler abandonado, inmediatamente se pusieron a trabajar. el tráiler estaba completamente destrozado y los voluntarios estaban preocupados de que nunca pudieran localizar a los gatitos en el desorden.
Pero luego, escucharon pequeños gritos provenientes de una pila de tubos de aislamiento desechados y rápidamente comenzaron a cavar.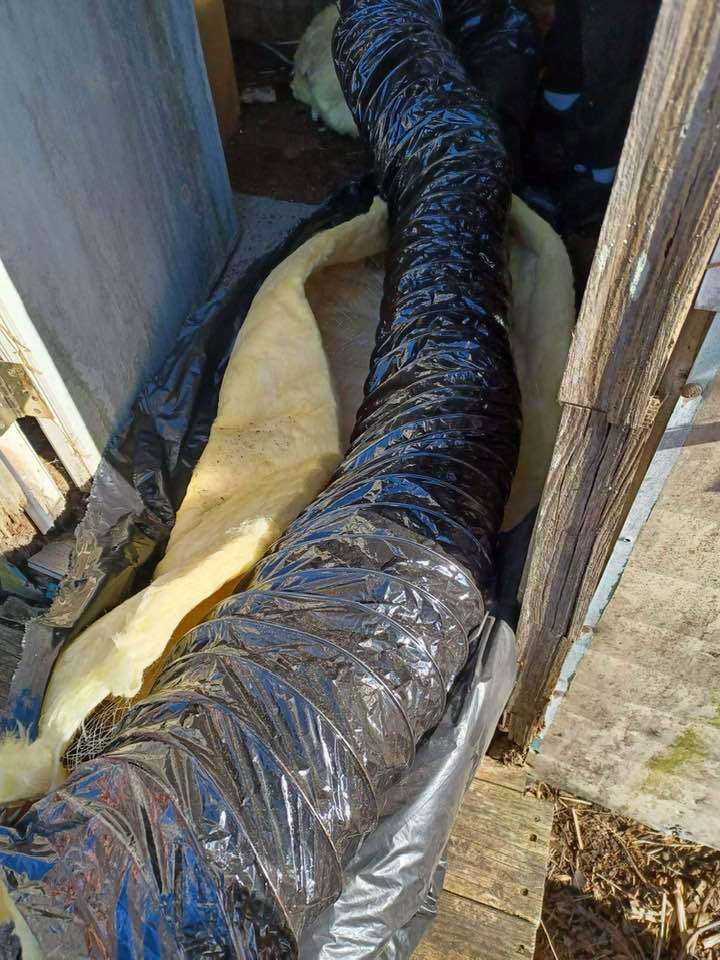 "Comenzaron a mover los tubos y encontraron a los gatitos en el interior de uno de ellos", dijo Pat Maloney, vicepresidente ejecutivo de Pet Adoption and Lifecare Society.
La Pet Adoption and Lifecare Society ya había acordado acoger a la madre y sus gatitos si los localizaban, por lo que una vez que estuvieron fuera del tubo, se los llevaron para recibir atención inmediata. los gatitos estaban mojados por alguna razón, lo cual es muy peligroso para ellos a esa edad, y sus rescatadores sabían que necesitaban calentarlos y cuidarlos lo antes posible.
"Cuando abrieron los ojos, tenían infecciones oculares leves, lo cual es común en los gatitos que provienen de circunstancias menos que ideales", dijo Maloney. "Comenzaron con medicamentos para tratarlos y les está yendo muy bien. A mamá le aterrorizan los humanos, por lo que se la alienta a que deje el nido cuando necesitamos tocarlos, pero en esta etapa, los tocamos lo menos posible para mantenerla tranquila y segura".
Si la gente del vecindario no hubiera estado atenta a la mamá gata, es posible que sus gatitos nunca hubieran sido encontrados y llevados a un lugar seguro. En cambio, guiaron a los voluntarios directamente hacia ellos con sus pequeños gritos, y ahora toda la familia está en muy buenas manos.