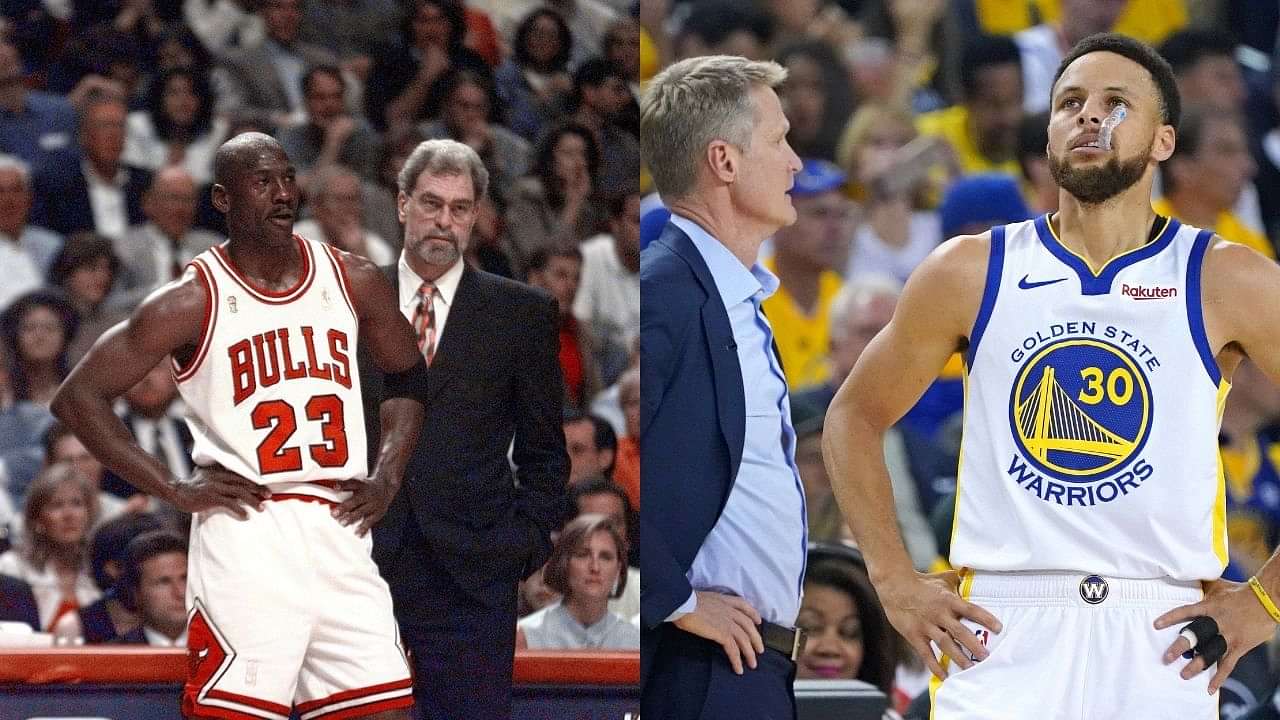 Reggie Miller is one among the few from the older generation of NBA fans who believe that Stephen Curry has been more of a revolution than Michael Jordan.
Stephen Curry added to his already illustrious NBA legacy with a stupendous, record-setting performance yesterday. The Akron-born 35-year-old notched up the first 50-point game in Game 7 history.
The Warriors, who trailed for most of the game, staged a rousing 3rd quarter comeback to take control. They ended the game with a blowout 120-100 win on the back of his heroics.
They're scheduled to face the Lakers led by LeBron James and Anthony Davis in the upcoming round. Steph and co will be hard-pressed to find tougher second-round opponents than them.
Reggie Miller states that Stephen Curry has impacted the game more than Michael Jordan
Reggie Miller was a guest – once again – on the Dan Patrick show today. The first topic that the duo discussed today was Steph's game 7 outing yesterday afternoon.
As usual, Reggie was lavish in his praise for the greatest shooter of all time. And when he was put in a tight spot by DP, Miller picked Steph as the player who's revolutionized basketball more than Michael Jordan:
"You've gotta look at the historical context. Michael did everything in the air – Air Jordan. He revolutionized the game, he changed the way we thought. Stephen Curry has taken shooting and the art form of it and moving without the ball to a different level."
"I will say Stephen Curry (has revolutionized the game more) because he's playing in the age of social media. There wasn't that when Michael Jordan played."
"I think Stephen Curry has had a more global impact on the game. I think Michael Jordan is more famous for the shoes! People forget how great he was."
How do we compare the impact of Michael Jordan to that of Stephen Curry?
It is impossible to overstate the impact of Jordan on basketball. He was the first truly global sports superstar whom audiences sought out on television.
He took basketball from 0 to 1 in terms of popularity. Much of the credit for the spread of basketball can be given to the success of the 90s Chicago Bulls. In fact, if you went to a Central Asian barber and asked for a Jordan cut, you'd get the bald look, since that's what the style has been called since his era.
Curry, on the other hand, has definitely reshaped the way the game is played today. However, his level of fame is not at the same magnitude as His Airness. MJ was a global sensation in a time when people only used televisions for entertainment.