Perhaps it's fitting that your Los Angeles Lakers, the NBA's most famous team, are led by the NBA's most famous player, LeBron James.
The 19-time All-Star and four-time league MVP is, unequivocally, the face of the league, and has been for two decades.
Power forward Cole Swider and point guard Scotty Pippen Jr., both of whom were inked to two-way agreements with Los Angeles in 2022-23, revealed the full extent of James' celebrity.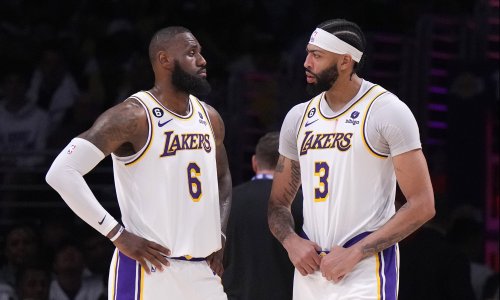 "[S]eeing him outside of basketball, like how crazy people go over him," Pippen noted, "I grew up with my dad [Chicago Bulls Hall of Fame small forward Scottie Pippen], and people [were] always coming up to my dad for pictures and stuff, but I feel like LeBron, that's just crazy. Even other guys on our team, like AD, Russ, they're famous too, but he's on a whole 'nother level."
Pippen, a 6'3″ point guard out of Vanderbilt, played limited minutes in just six games for Los Angeles. He made a bigger impression with the lakers' NBAGL affiliate, the South Bay Lakers, averaging 21.4 points on a .469/.300/.771 slash line, 5.6 assists, 4.1 rebounds, and 1.6 steals a night.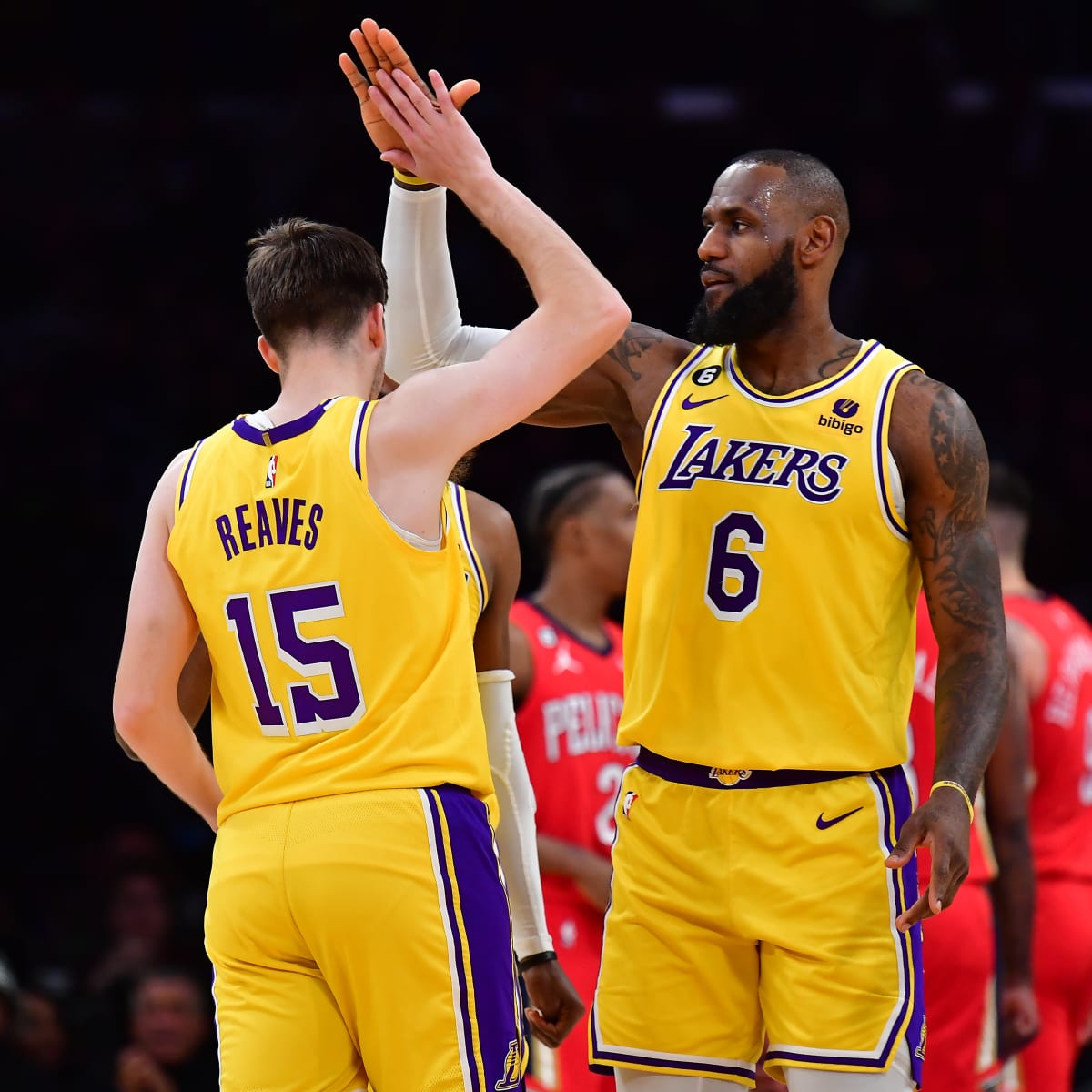 "I tell people when LeBron walks in some place… everyone stands up around him and takes out their phone," Swider said. "There's few people like that."
Swider, a 6'9″ power forward out of Syracuse, failed to make much of an impression in LA. He appeared in just seven contests with the Lakers, playing mostly mop-up minutes. Across 27 G League contests (19 starts), he averaged 17.1 points on .506/.436/.838 shooting splits, 4.8 rebounds, 1.8 assists and 0.8 steals a night.