Here are 9 treasures buried beneath King Tut's tomb unearthed 100 years ago.
The tomb of the pharaoh Tutankhamun, the most famous of the ancient Egyptian Pharaohs 1332-1323 BC, was discovered by archaeologists in the Valley of the Kings on November 4, 1922, accompanied by  very many treasures. Some of those artifacts, like his death mask, were widely circulated to the public. However, some of these specimens, such as an effigy and a trumpet, are less common but provide insight into the life of this 18th Dynasty Egyptian pharaoh.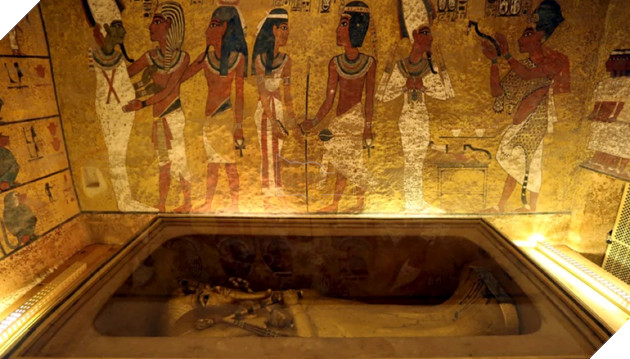 Here are nine treasures that have been unearthed from the tomb of Tutankhamun and what they reveal about the pharaoh Ancient Egypt 100 years after his remains were discovered.
Death mask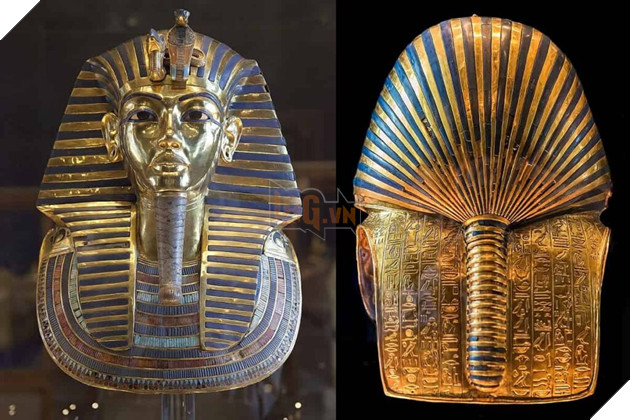 Tutankhamun's death mask is perhaps the most famous artifact found in his tomb. Placed on Tut's face, the ornate mask 53 cm long manufactured mainly from gold inlaid with semi-precious stones and colored glass pools and weighs up to 10 kg. Galal Ali Hassaan, an emeritus professor at Cairo University's Department of Mechanical Design, the mask depicts Tutankhamun with a long beard and a hat in the shape of a cobra and a vulture. The eyes of the mask created from obsidian and quartz
On the back of the death mask was a spell from the  Book of Death, written in hieroglyphics.