'I learned more in those moments than I have in a long time with an actor,' Moretz said of acting with Washington in the thriller. Moretz also recently starred in a remake of the horror movie 'Carrie' and the film adaptation of the young adult novel 'If I Stay.'
Teen actress Chloe Grace Moretz says she might have found her darkest role yet as a battered Russian child prostitute in the thriller "The Equalizer," even though she has been in some pretty dark stuff.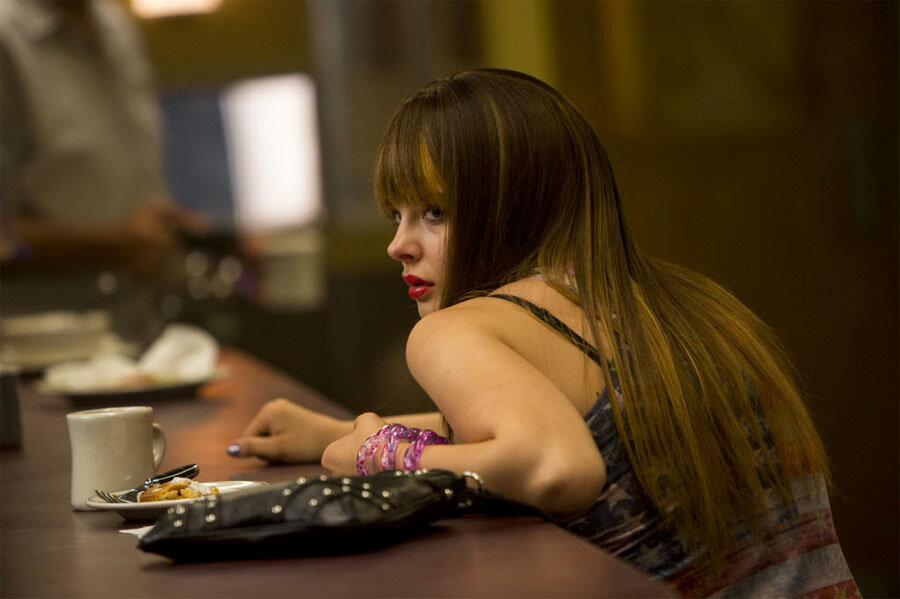 She stars opposite Denzel Washington, who plays McCall, a quiet man with a secret past and a desire to avenge the abuse done to the girl by Russian gangsters.
Moretz, 17, made her debut in 2005 in "The Amityville Horror" and last year starred in the remake of horror tale "Carrie." In 2014, she has had top roles in four feature films, including "The Equalizer," which opens Friday in U.S. theaters.
Moretz talked to Reuters about the Denzel effect and running with what the acting profession throws at her.
A: It was incredibly different. I like to call her Alina, which is her real name, while her street name is Teri, because that is who she really is. I did a lot of research to become Alina. I went to this wonderful organization called Children of the Night, which has a hotline and you can call them and they will come pick you up and take you to a shelter and you can get out of your life on the streets.
With the amount of research I needed to do to become Alina, I felt really close to her and I think in my filmography it is probably the deepest I have gone in searching for a character. And the moments I had on set with Teri/Alina were really intense. It is probably the darkest I have ever been.
Q: How did you prepare for her Russian side?
A: I had a Russian teacher. She taught me everything. I only had to learn a couple of words, but it is a hard language to learn. I had these little cheat sheets in my pockets with the phonetics written out of how it should sound.
Q: Your character goes away in the middle of the film. Did you yearn for more scenes?
A: Yeah, I would have totally killed to have more scenes with Denzel. I only had four or five. The moments I did have with him were amazing and I learned more in those moments than I have in a long time with an actor. He's really a beautiful person to watch just act and talk and be around because he has such a being about him. I really admire him as a person.
He has a daughter who is in college and he saw me in that light and treated me the same way. He took me in. You know, he doesn't talk a lot. He isn't much of a talker. He doesn't just go on and on. But we would have some really small, nice conversations.
Q: What distinguishes you from other actors your age?
A: Honestly, I don't know. I just try to do things that are different. I just want to be all over the board.