Recently, Justin Bieber and his wife Hailey Bieber shared some photos on Instagram capturing their joyful moments with their close friend Kelia Termini's newborn daughter on February 7th. The Bieber family spent the weekend in Hawaii to celebrate the birthday of Hailey's closest friend, model Kelia Termini.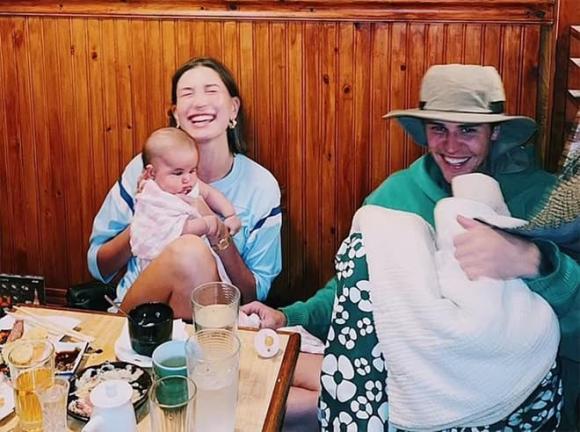 They also shared affectionate photos that melted the hearts of their fans. Through the uploaded pictures, the couple can be seen doting on Kelia's newborn daughter. Hailey held the baby on her lap and quickly planted a kiss on the child's cheek. Immediately after, Justin tenderly approached and embraced the baby, gently supporting her head with his hand to protect her.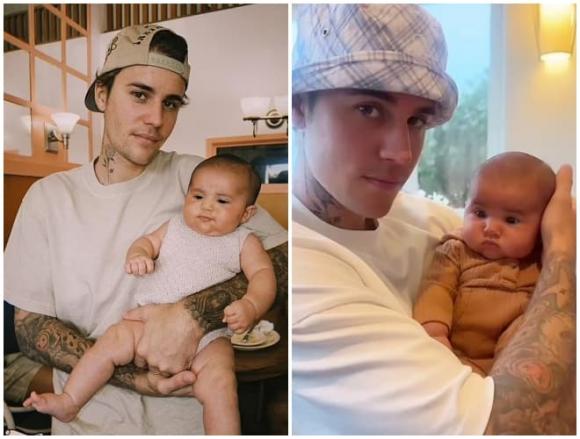 Both Justin and Hailey were beaming with joy in front of the camera. This fueled rumors about their desire to become parents soon. Previously, the couple was spotted cuddling and kissing the newborn son of their friend Jason Kennedy during a visit in July last year.
Since Hailey and Justin got married in 2018, they have consistently faced pregnancy rumors. In November 2022, Hailey put an end to the rumors by sharing a photo of her belly and revealing that she had a large and painful ovarian cyst. This situation also affected Hailey's ability to conceive.