It's finally summer! And you know what that means, the time to go hardcore crazy with anything. From the best clothes to the best shoes to even the best summer nail designs that will match perfectly on your Instagram feed!
Summer is all about bright colors and I think we can all agree we have been waiting for this season to take over for a ~hot~ minute. So, if you came here searching for bright summer nails that will look sickening with all your cool outfits, you will not be disappointed.
Keep on scrolling for gorgeous nails designs that will make your nails pop out this summer and make you look all trendy and cute!
BRIGHT SUMMER NAILS 2023
1. Gradient Summer Nails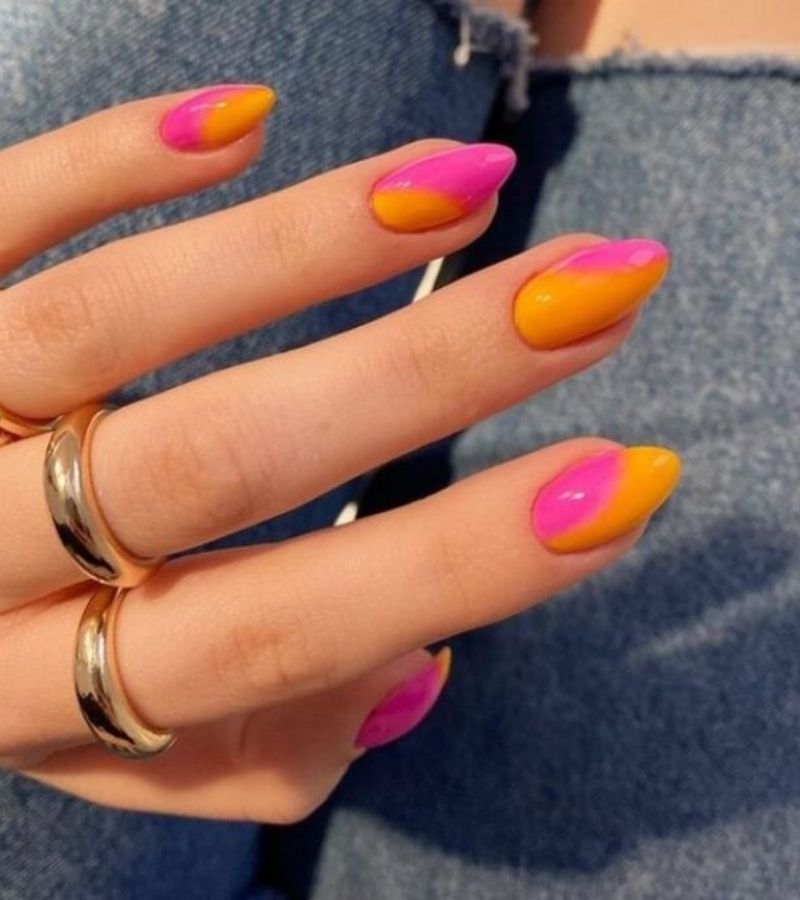 2. Funky Summer Nails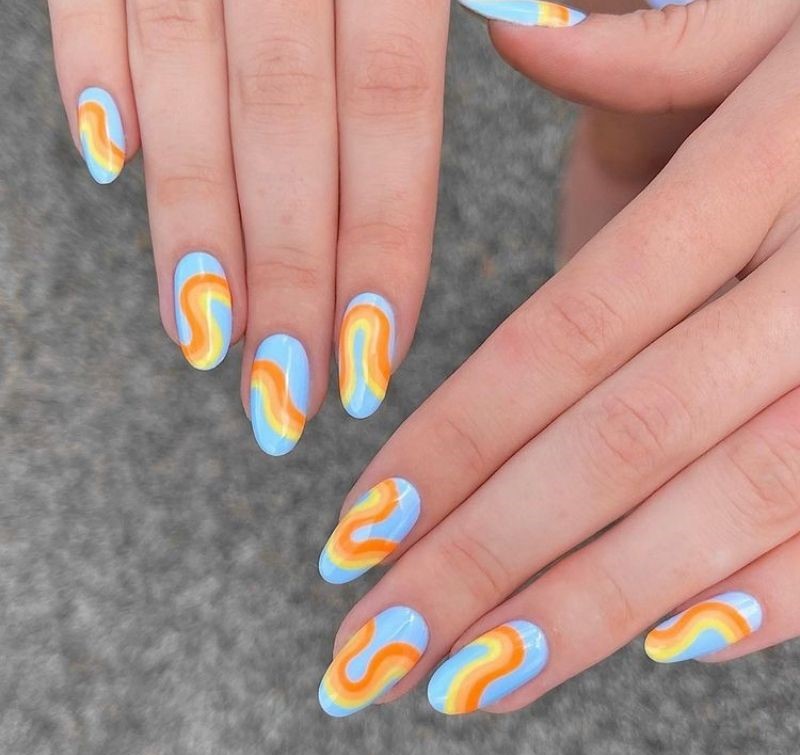 3. Mural Design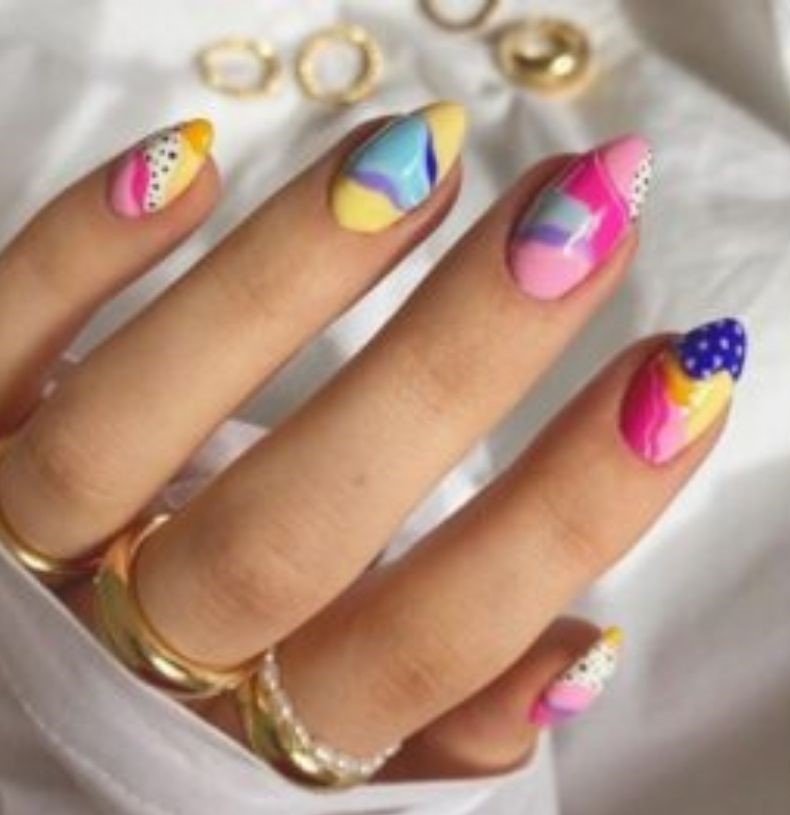 Mural design nails are all the rage right now. So you will be seeing this everywhere this summer, make sure to try this design at least once!
4. Mix-n-match French Tips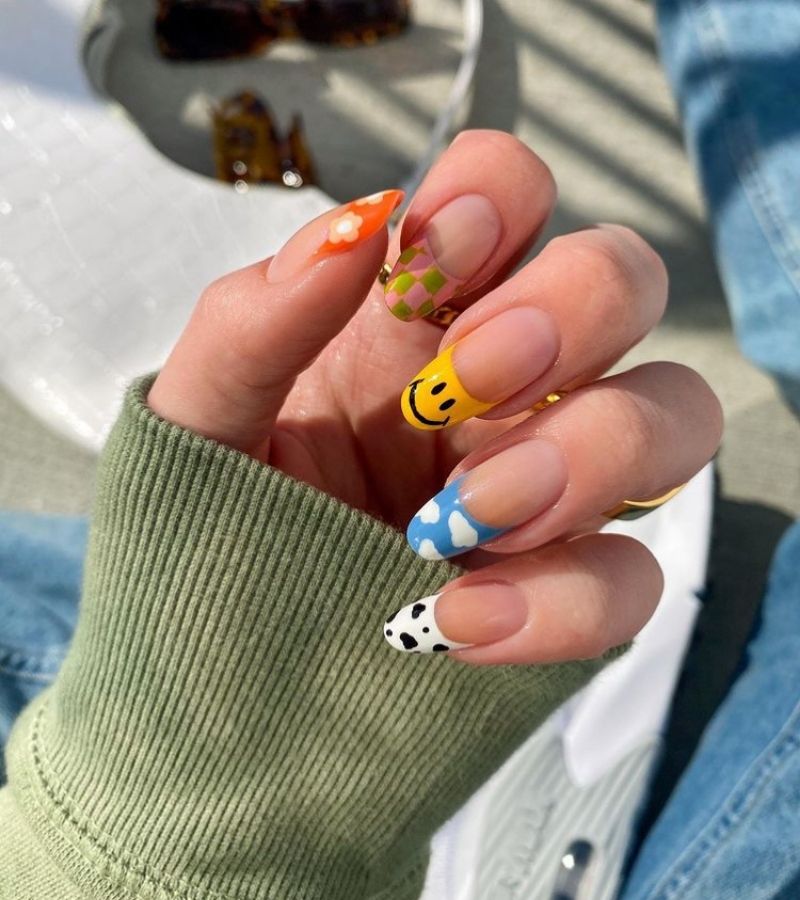 Oh my! Would you look at that? French mani always looks bold but this take on it totally steals the show! Mix and match different designs like edgy cow print, soft clouds, and a smiley face on the tips for a classy look you can rock all summer.
5. Marble Blue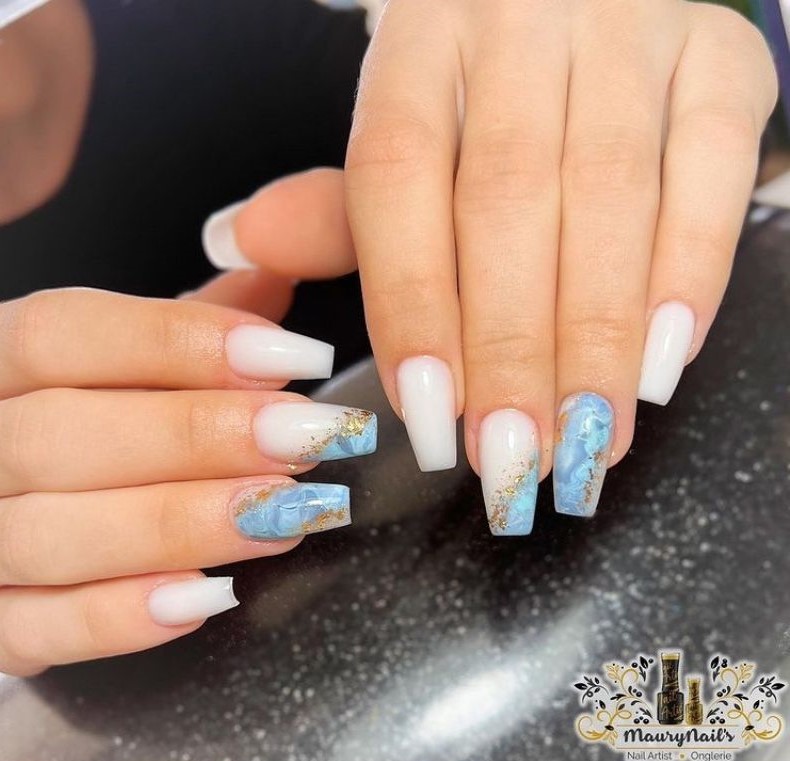 This marble blue over white is such a pretty look! It reminds me of the salty beach water and that's enough to love this nail design even more. And with the touch of gold foil on top, these are the perfect summer nails 2023 to ask for!
6. Bright Summer Garden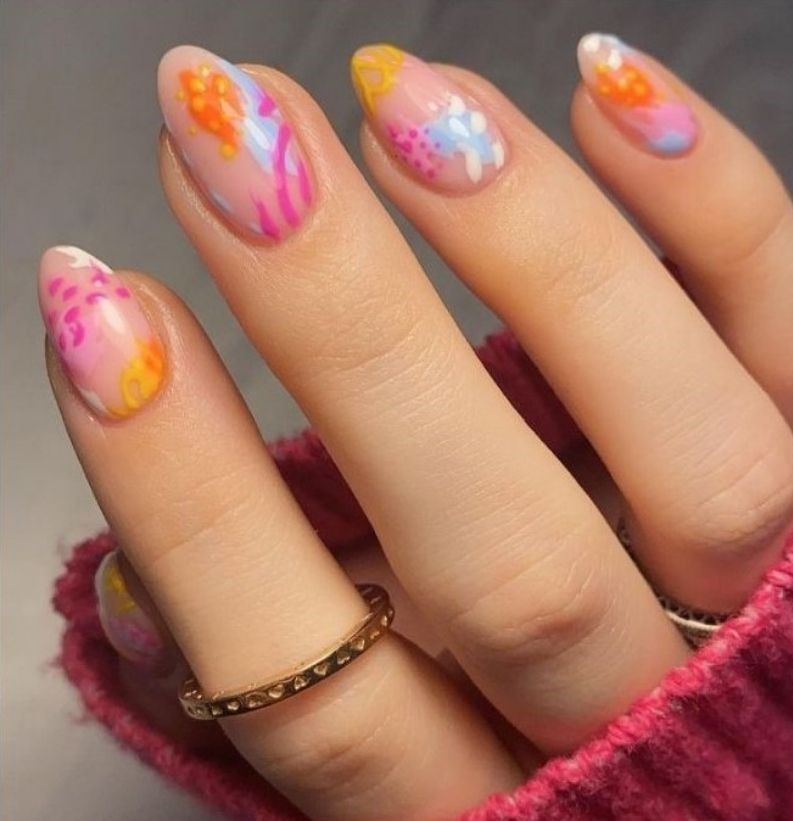 7. Bright Swirls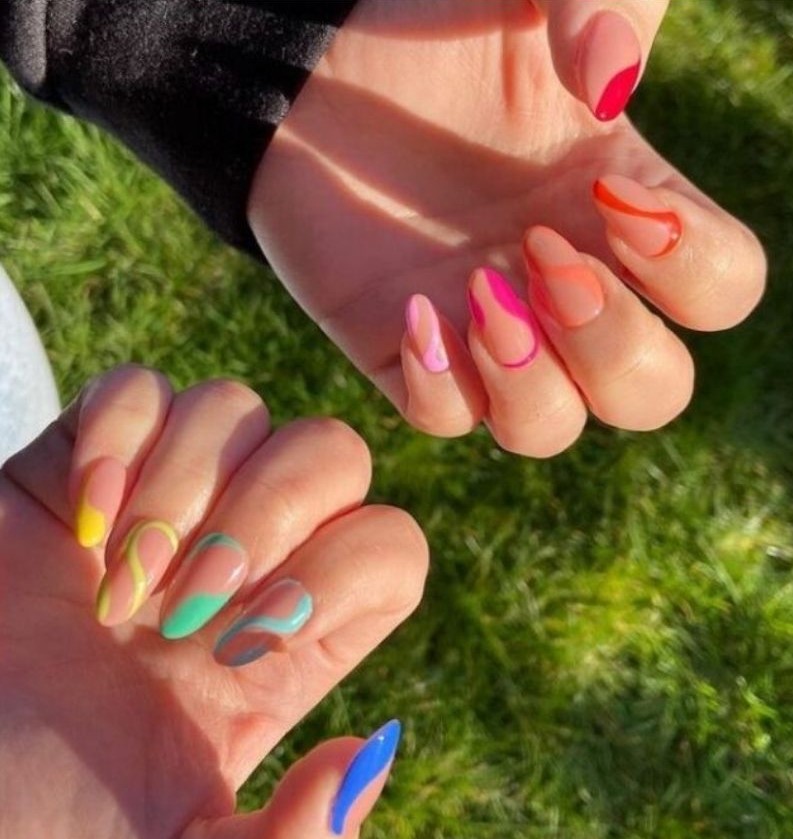 8. Checkered Nails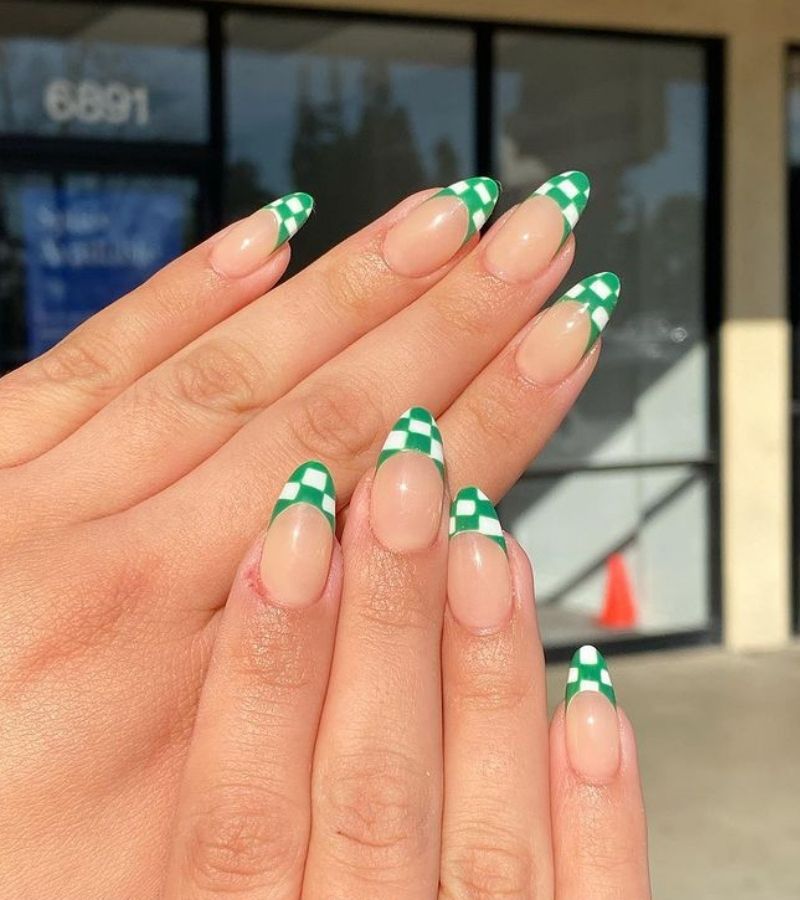 9. Abstract Nail Art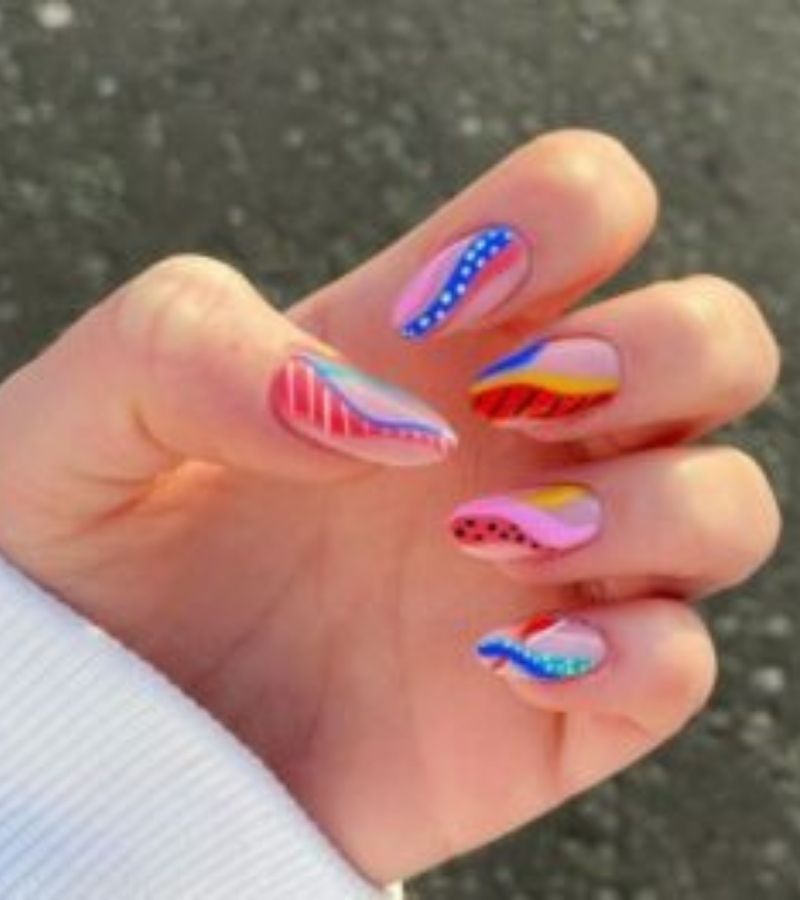 Abstract art is one of the top nail trends that never dies and can it GET any better than this? The color contrast is everything I'm here for.
10. Neon Cuffs & Tips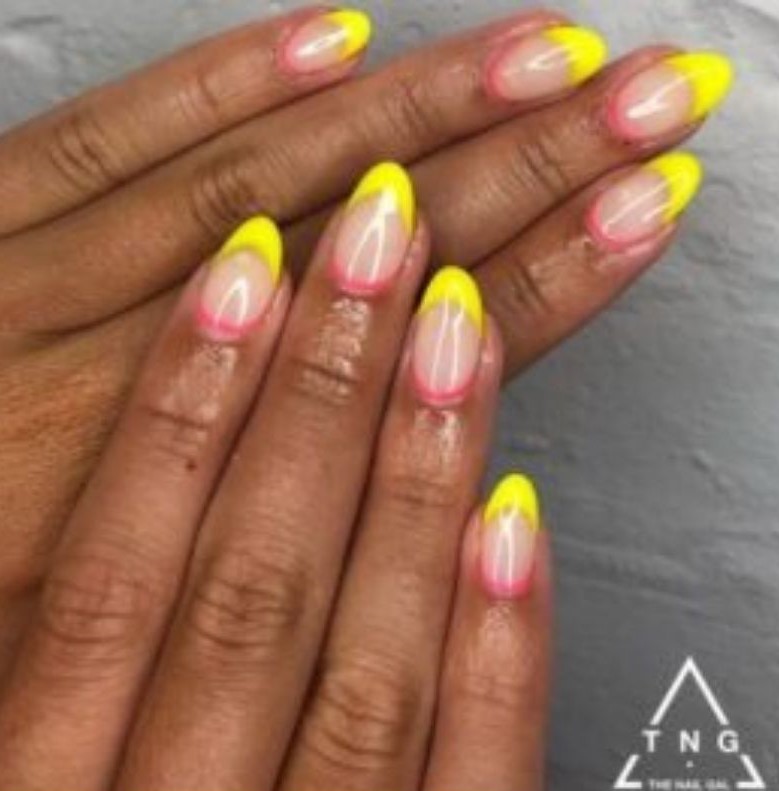 11. Cotton Candy Nails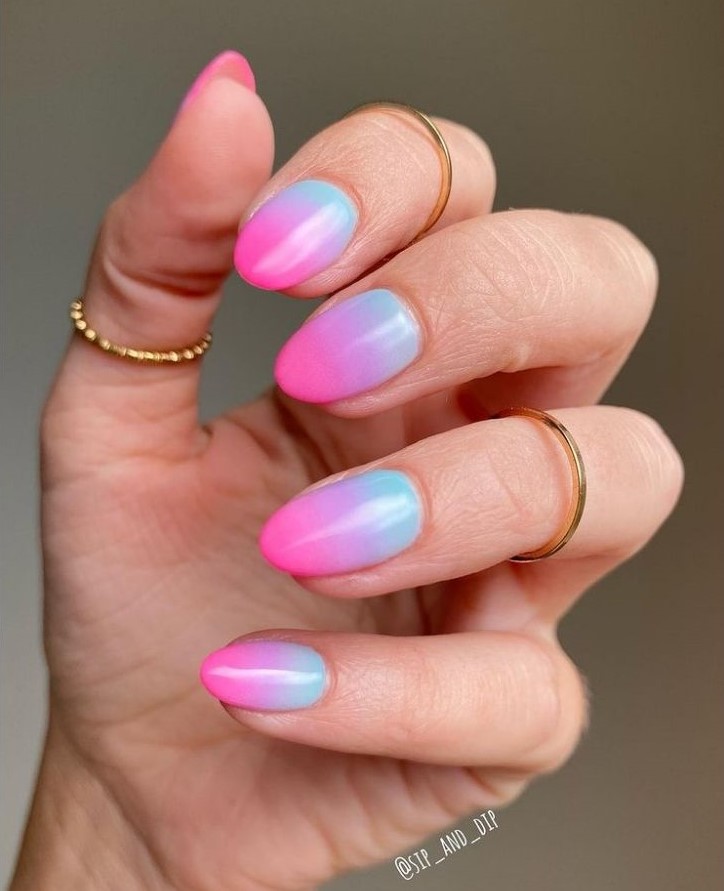 These cotton candy nails are everything! I would honestly wear this all summer and still not get enough of it. They are cute, trendy, and look stunning as ever.
12. Black And White Print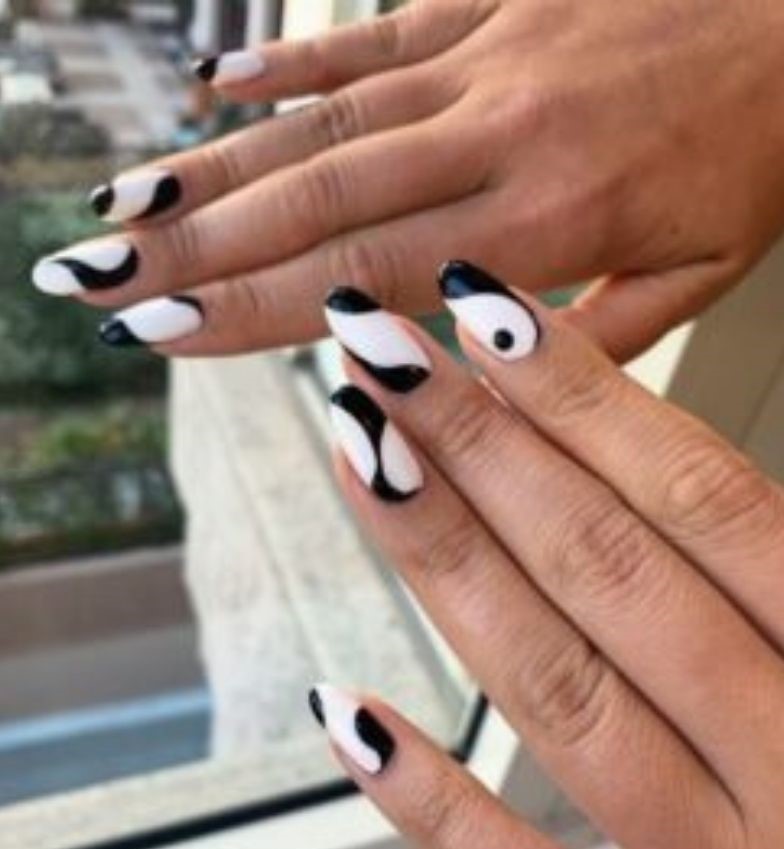 We all know the classic black and white never dies, no matter the season. I mean, look at these gorgeous nails that look so interesting! I love how this design gives a little personality to your nails.
13. Summer Smiles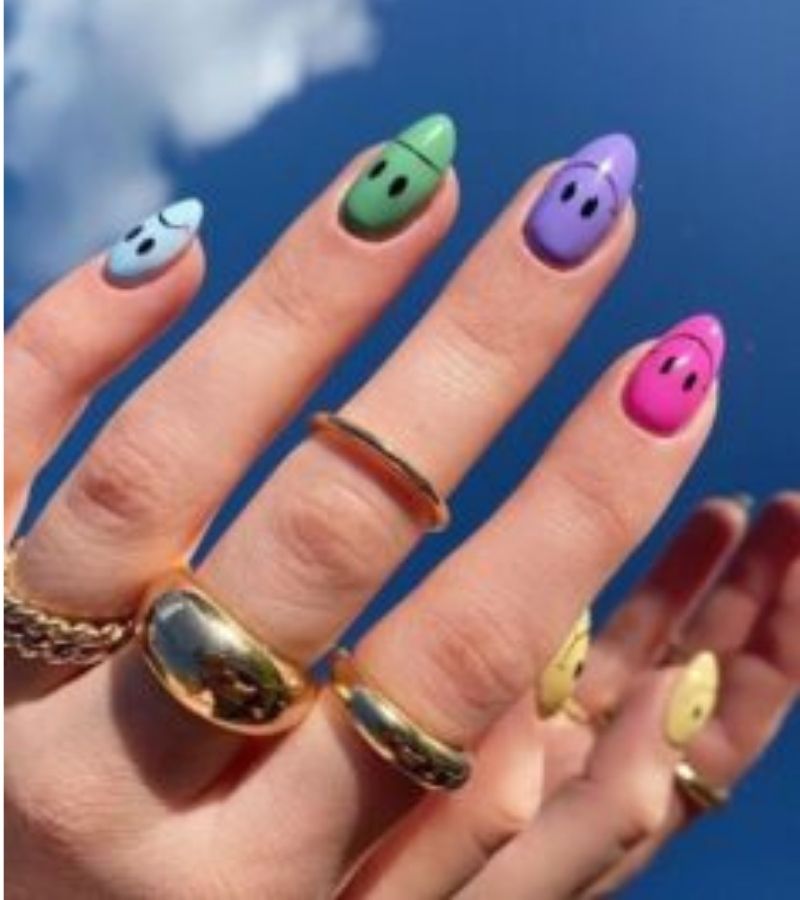 These would definitely be the cute summer nails of 2023 that you'll see everywhere!
14. Sunset Beach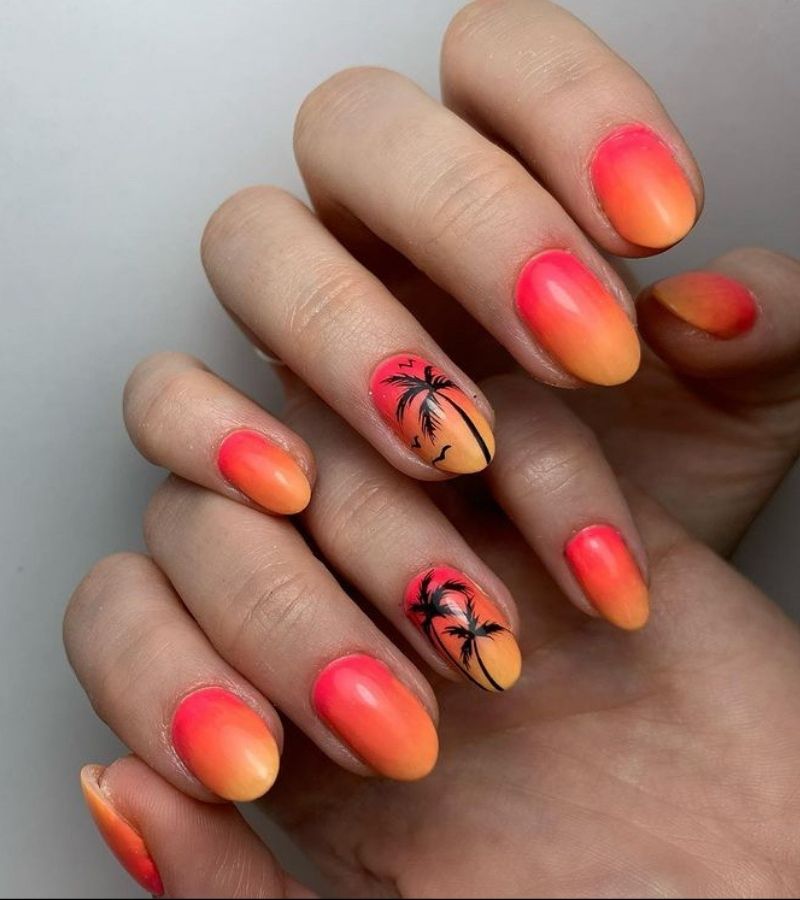 There's nothing like going to a beach and staying until sunset during the summer. Get the same feeling onto your nails with this stunning look!
To recreate, paint a solid base and simply use a makeup sponge to dab coats of yellow and orange all over your nails. Then, finish it off with a cute drawing of a palm tree, and there you have it- a gorgeous design that is cute and easy!
15. Bright Summer Florals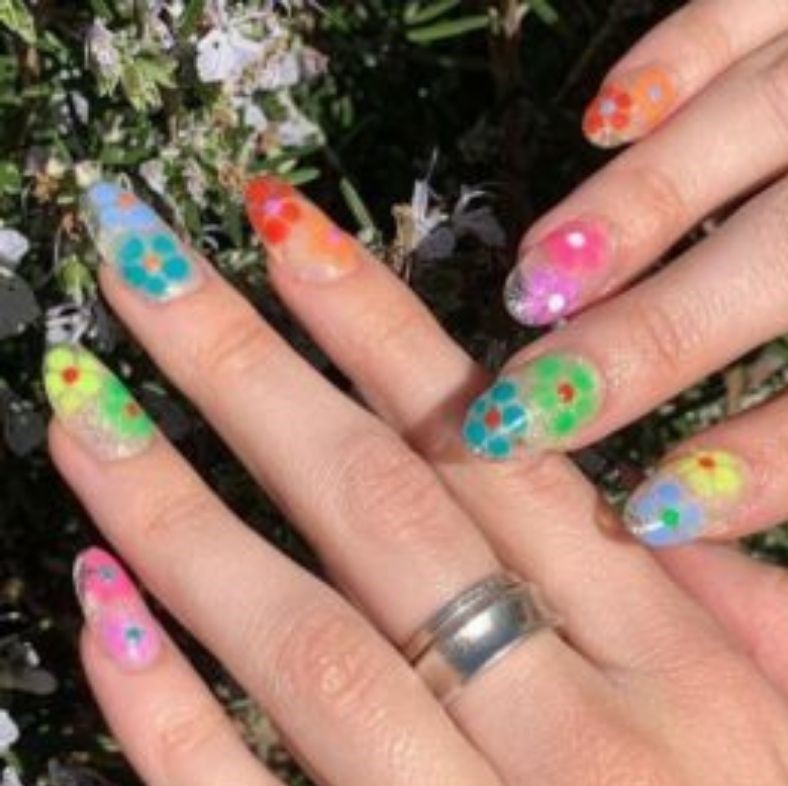 These floral nail arts are perfect to have for a bright gloomy day outside and the glittery base will give your nails an extra glow.
16. Blue Squiggles On Nude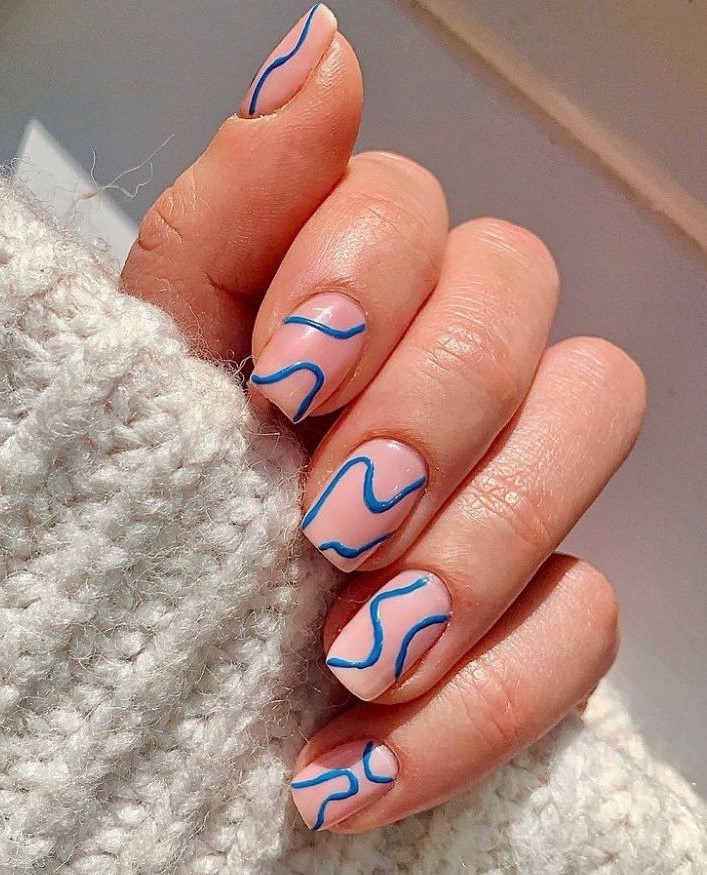 This funky blue squiggle design is so simple yet cute, I'm obsessed with it. And the best part is that all you need to do is draw wavy swirls. Pair it with a nude base and you've got a showstopper that everyone will ask you for!
17. Half & Half French Tips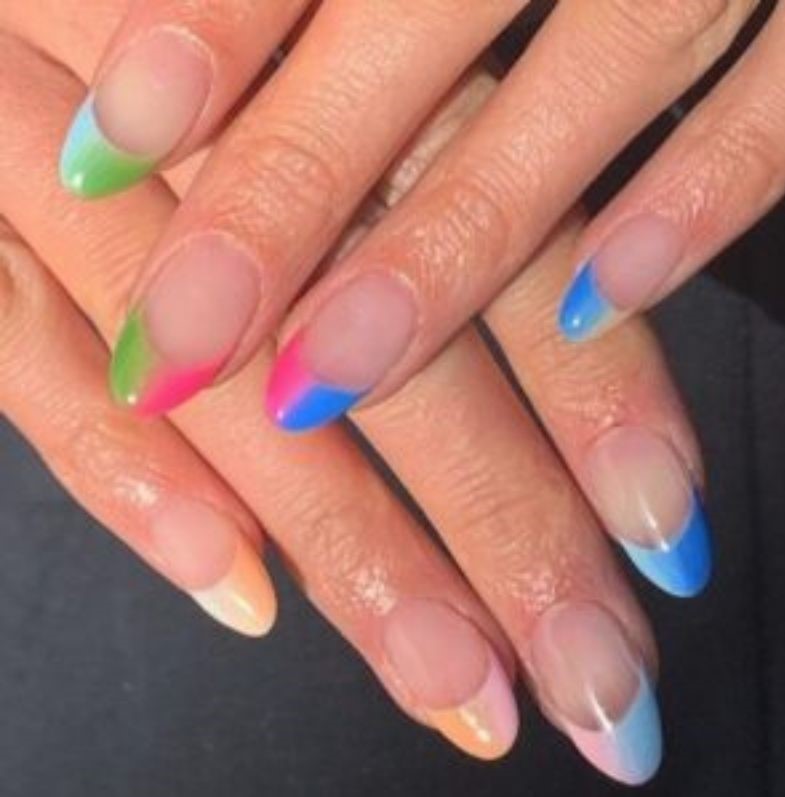 The idea of half and half French on every nail is just so intriguing! Get creative and choose the best colors to match together for each nail. I promise you, you'll absolutely love the result!
18. Euphoria-Inspired Nails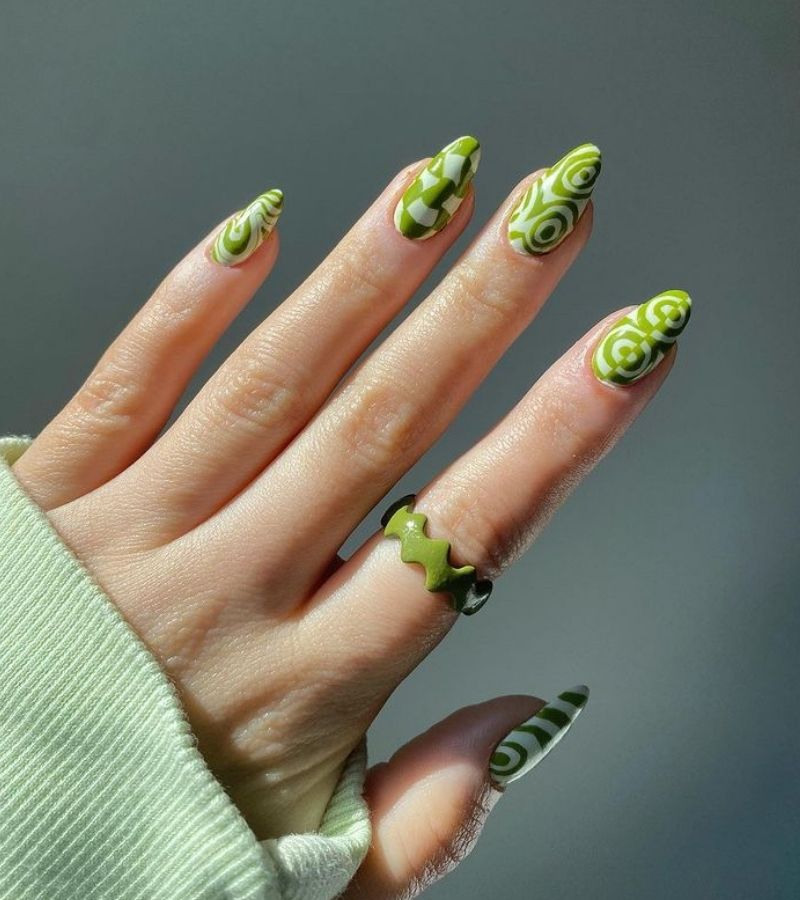 Calling all the Euphoria lovers, this is your time to shine! If you loved Maddy's super sexy nails in s2 just as much as everyone, this is exactly the design inspiration to show your nail artist!
19. Groovy Nails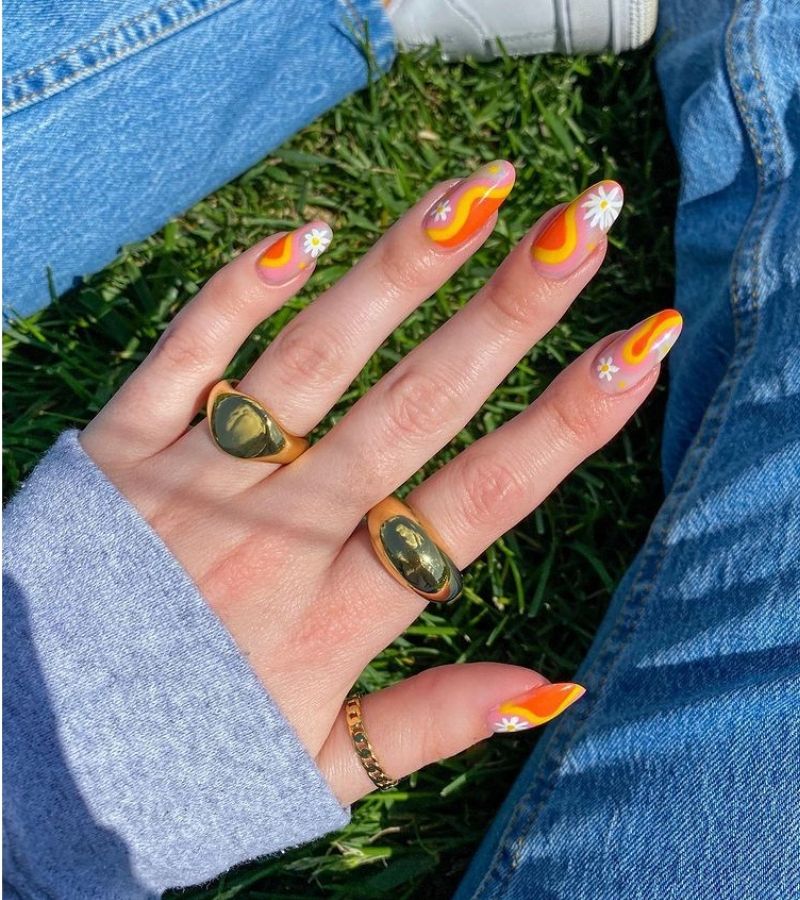 If you didn't already get the memo, this year is all about getting groovy with your nail art, and this is the perfect example of groovy and cute!
20. Summer vibes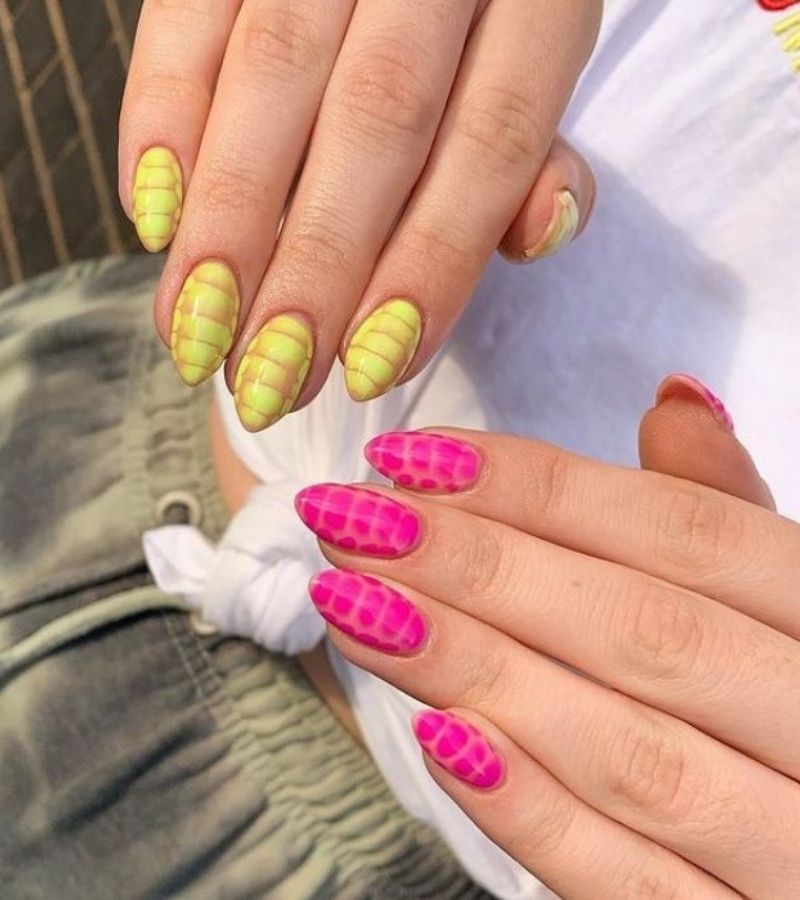 Okay, but this design is much better than the name I came up with. You can never go wrong with bright pink and yellow shades!
21. Strawberry Drips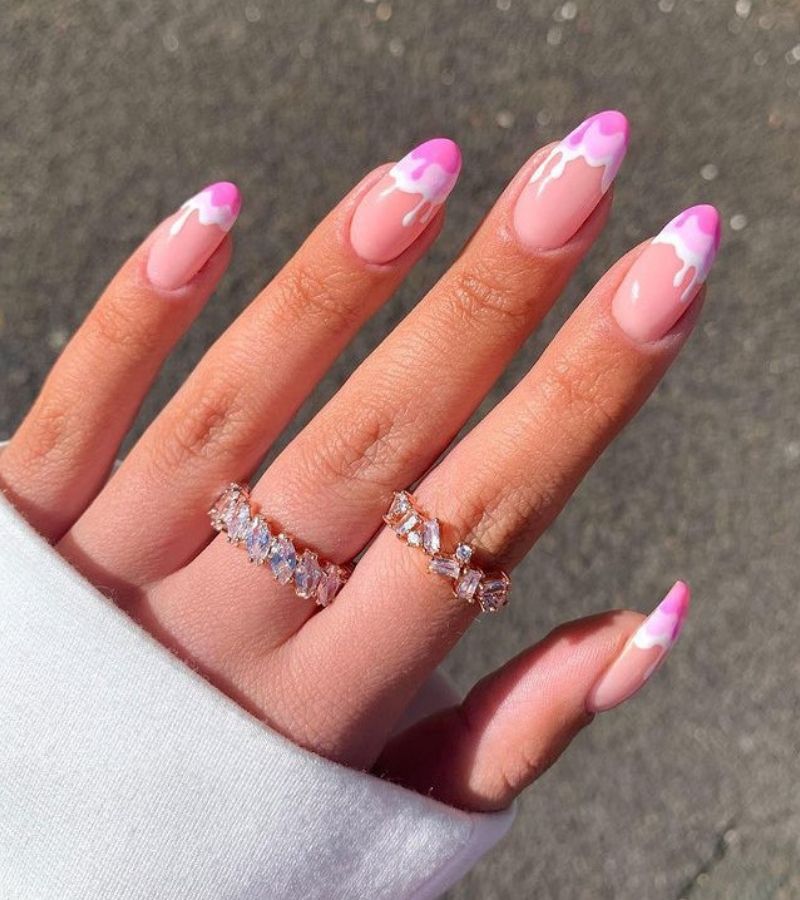 Obsessed, obsessed, obsessed. I'm loving everything this nail design has! Love the use of three different colors that mix so well together! It looks yummy and expensive.
22. Funky Trend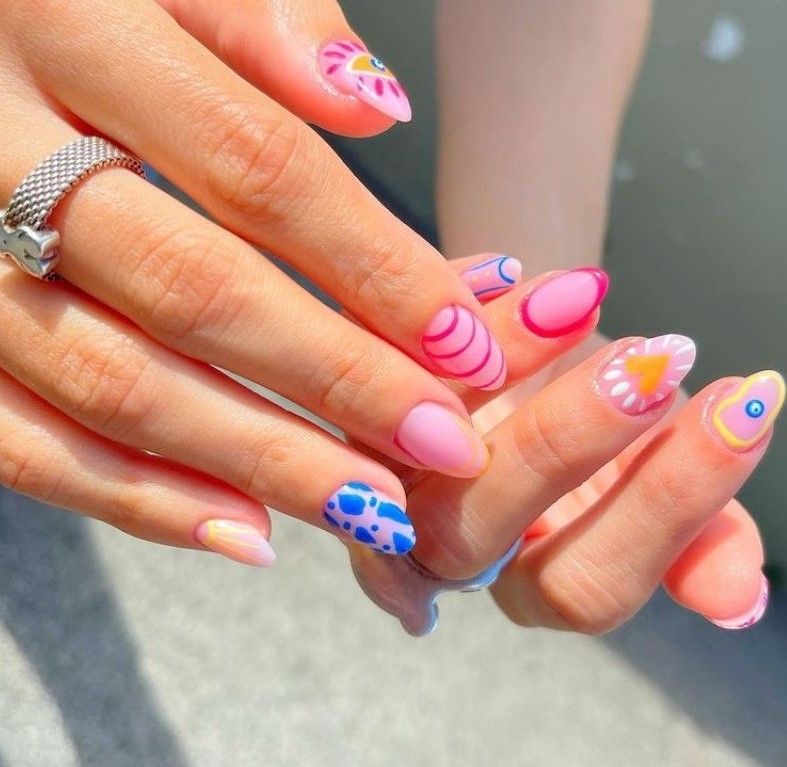 How gorgeous is this for bright summer nails? I'm absolutely loving each and every nail art, they've somehow managed to nail each one of them! Get creative and use bright colors for this look!
23. Dust of Daisy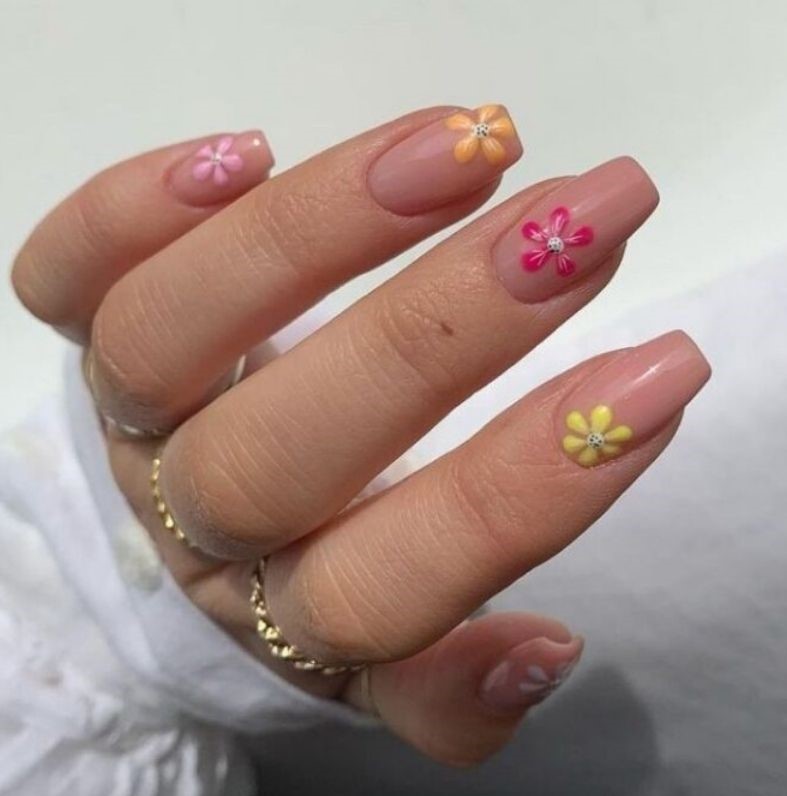 Daisies are for spring and summer. These short summer nails are so elegant and simple. Be ready to hear some amazing compliments with these!
24. Wavy French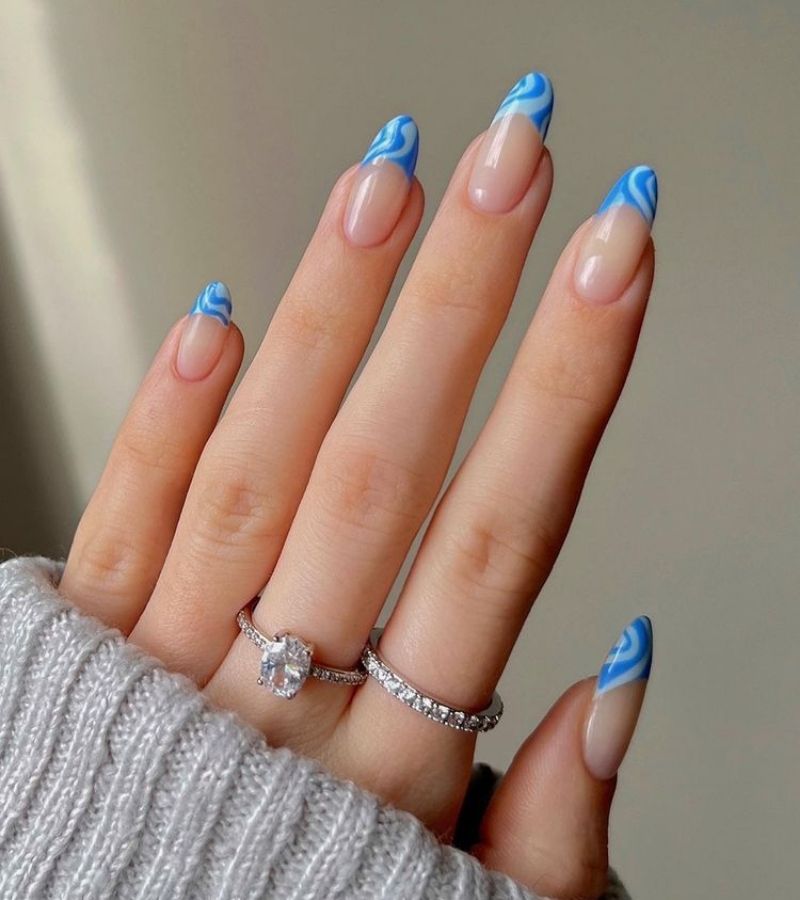 French tips have always been the top-tier so to mix it up with wavy design takes it to a whole another level! And this just feels so easy to follow, all you need is a lighter blue base to draw these funky waves with a bright blue color.
25. Marble Nude
If you are looking for a simple yet bold nail design, then this is for you. I love the neutral pink color with a marble touch to them using black and white. This is perfect for a subtle yet classy look for the summer.
26. Colorful Cow Prints
It's not bright summer nails if there aren't cow prints involved. These cute nails are giving all the good vibes! Get your summer to rock with them.
27. Pink Hues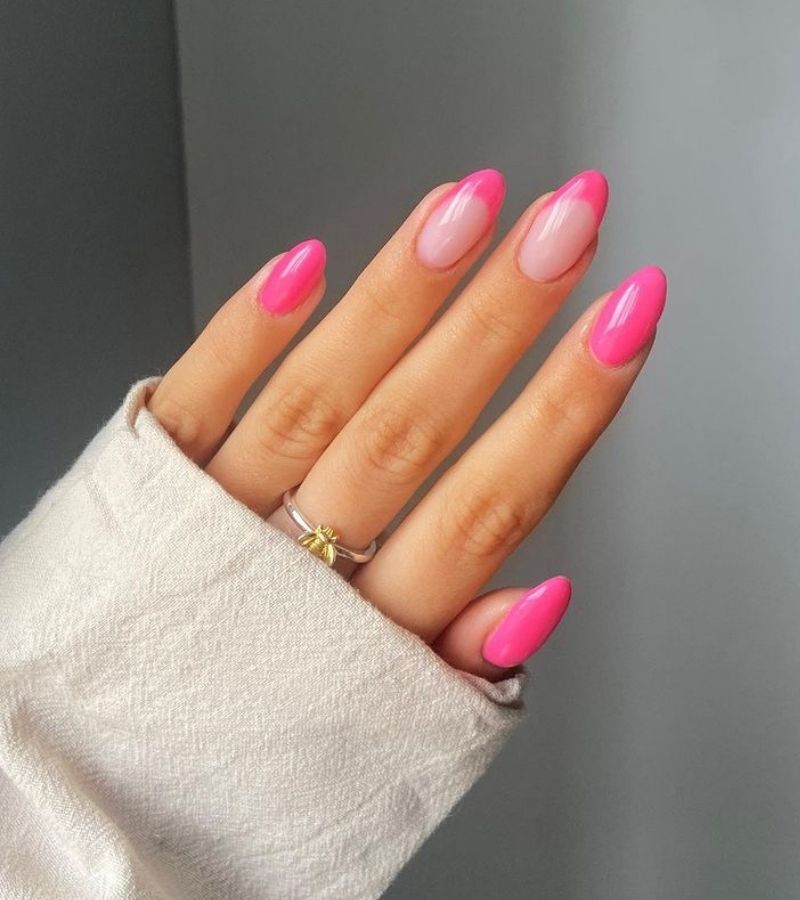 I have seen this type of design all over my feed and it's just too good to not share. Choose any solid color and give your middle and ring finger a French manicure and the rest with full nails to create a soft subtle look you can definitely rock all throughout the season!
28. Black And White Swirls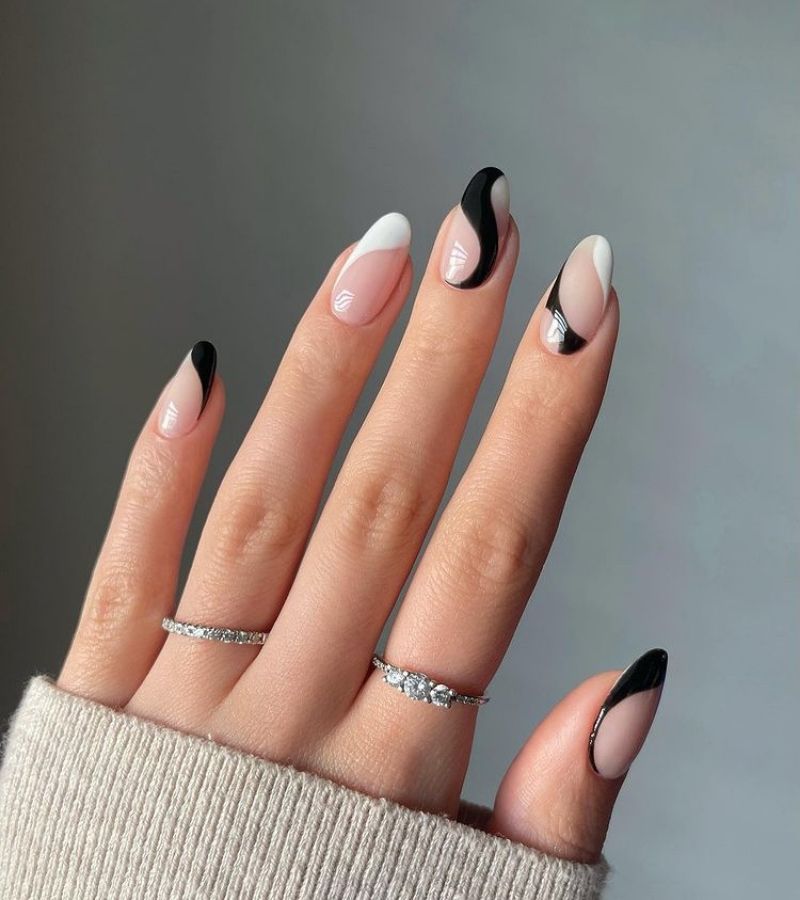 More swirls because I am high-key obsessed with this design. Like I said before, black and white together is just too timeless and this look is super simple! You can be done with it in under five minutes.
29. Summer Gloom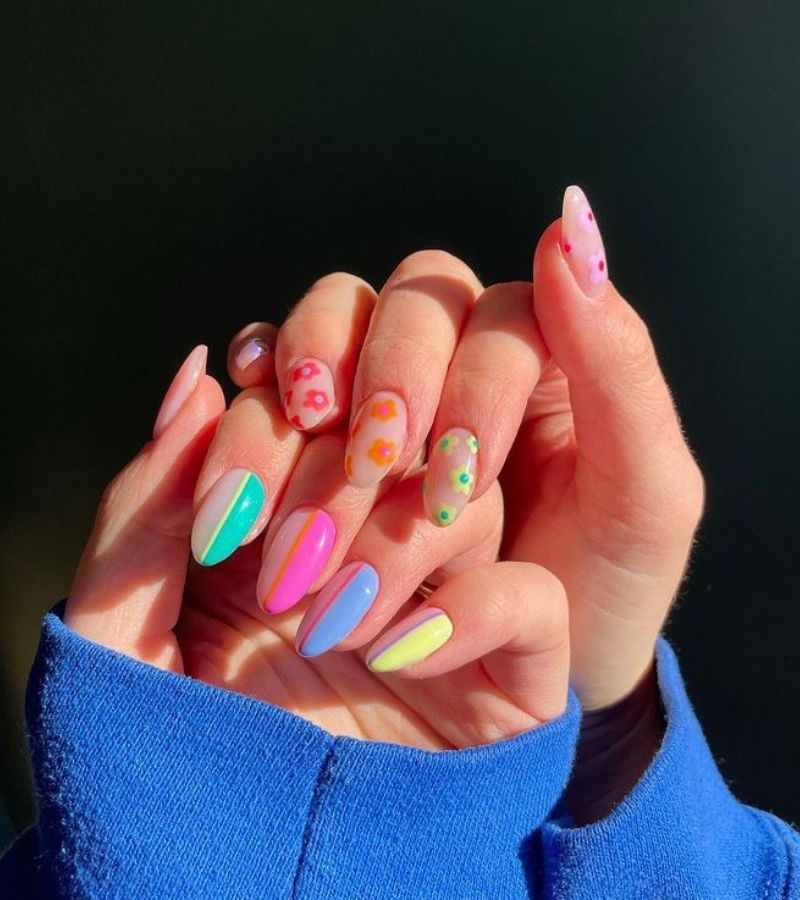 If you told me this gorgeous nail design is what I have to get in order to manifest summer, I would get it in a heartbeat.
There are so many bright colors used but somehow they make sense and blend so well- I love it.
30. Summer Sparkles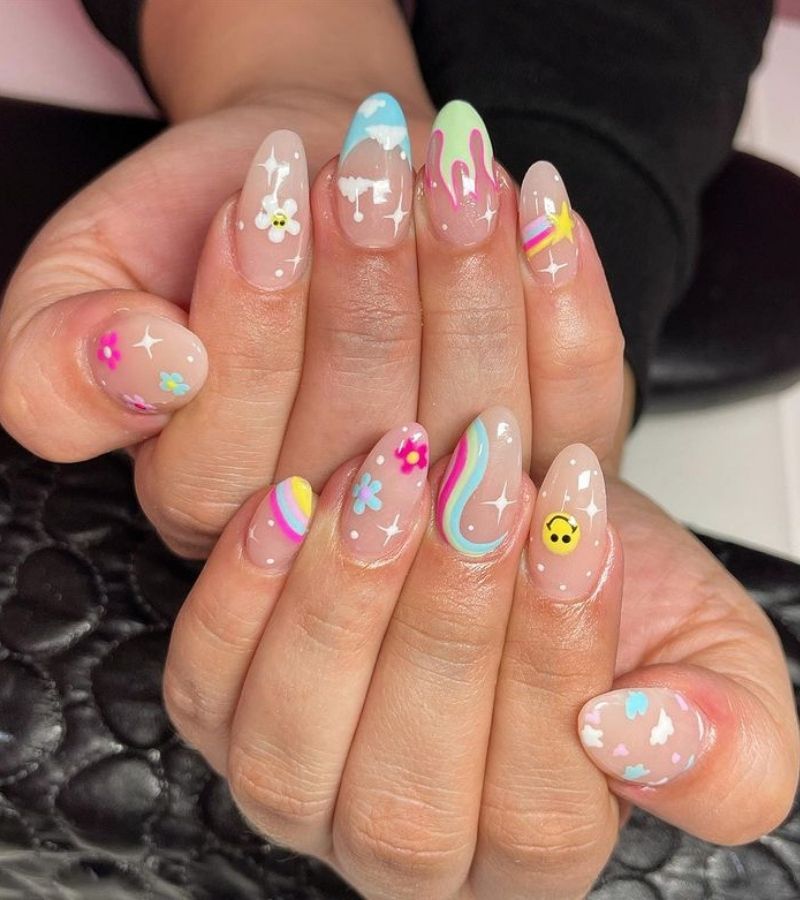 There's nothing wrong with adding a bit of shine to your nails! If anything, it makes all the bright colors pop out.
Start with a glittery light nude base and paint your favorite colors or glue stickers on top. I'm telling you, the result will be amazing!