Archaeology
Trending
The Tomb of the Ancient Egyptian Dignitary Who Read Top-Secret Documents
The Tomb of the Ancient Egyptian Dignitary Who Read Top-Secret Documents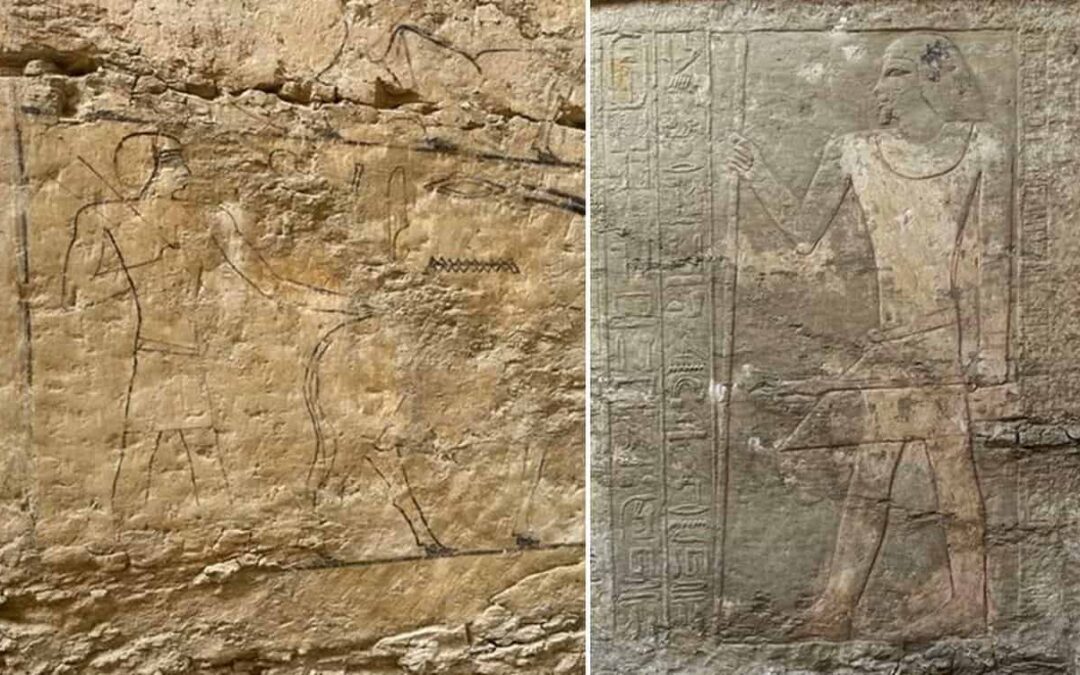 The tomb of the official responsible for the secret documents of the royal chancery during the reign of Userkare, the second pharaoh of the 6th dynasty, was discovered by Polish archaeologists in Saqqara next to the oldest pyramid in the world, dating back to 4,300 years ago.
Egyptologists, after reading the hieroglyphics engraved on its facade, have found that the tomb belongs to a man named Mehtjetju.
In an interview, the head of research at the Polish-Egyptian archaeological mission in Saqqara, Professor Kamil O. Kuraszkiewicz from the Faculty of Oriental Studies at the University of Warsaw, stressed that it was likely due to his good position that Mehtjetju was able to hire an efficient team of craftsmen since his chapel is decorated with reliefs of exceptional beauty.
The work was carried out within the Center for Mediterranean Archeology at the University of Warsaw's mission framework.
The tomb is located on the eastern shore of the so-called Dry Moat, which was a gigantic ditch with a rectangular floor plan of roughly 750 by 600 meters.
It surrounded the Step Pyramid, the oldest pyramid complex in Egypt (which includes the great wall and adjoining chapels) built 4,700 years ago by Djoser.
Today, the Dry Moat is almost completely covered by debris and sand carried by the desert. It is completely invisible from the ground, but its outline is visible in some aerial and satellite photographs.
Successive seasons of excavation have provided researchers with a constant stream of new information about the site, and it has been uncovered that the Dry Moat was used for several hundred years after Djoser's reign.
Proof of this is the latest discovery of an entrance to the tomb of Mehtjetju.
The inscription on the facade of the newly discovered chapel shows that among other things, he was admitted to view the secrets of the pharaoh's archive.
However, it is possible that what is important here is not so much the categorization of these top-secret documents but is Mehtjetju's access to the scene of their creation.
It is possible that he had a right to see documents submitted to the royal chancery before they were made public.
But, says Professor Kuraszkiewicz, this is just a guess because we have little information regarding the time-period in question.
Mehtjetju was also an inspector of the royal treasury and priest of the tomb cult of King Teti.
Although interior examination of the chapel and tomb (which was likely excavated beneath it) has yet to begin, archaeologists have gained a great deal of information just by reading the foundation facade of the tomb. On it, there are inscriptions and reliefs representing its owner.
As Professor Kuraszkiewicz has noted, the colors, unfortunately, have not been preserved. However, the relief itself betrays an exceptionally skillful hand – graceful lines, subtle modeling – by an artist at least as good as the best of the Merefnebef tomb relief makers.